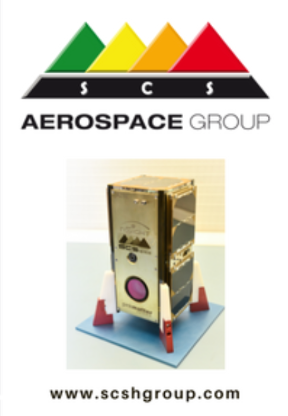 nSight1 is a nanosatellite designed and built by South African based SCS Space, a member of SCS Aerospace Group.
Together with Pinkmatter Solutions and the Department of Trade and Industry, SCS Aerospace Group invested in the Sight1 nanosatellite, which forms part of the European Commission's QB50 project. The nanosatellite was launched to the International Space Station on April 18, 2017, and successfully deployed into 400 km LEO on May 25, 2017.
Following a variety of systematic health checks and system performance checks, the nSight1 mission operation successfully completed the following milestones:
System checks of the primary science payload (FIPEX) was successful and the satellite is now ready to operate as a part of the international QB50 science project
The SCS Gecko imager, SCS Space's imaging payload, has produced its first 27 x 60 km image of an area within Canada. The image was captured from an orbit height of 400 km and a ground sampling distance of 30 m. Here are the various images relating to the above video:
Other milestones achieved confirming the system performance of the secondary payloads include...
The Gravity Wave Experiment produced its first measurement data results and was delivered to Experiments Lead, Mr. Philip Wagner
The first detection results were produced by the Radiation Experiment and delivered to the Nelson Mandela Metropolitan University (NMMU) for interpretation
The nSight1 satellite is at this stage in a stable and healthy state, with current temperature ranges in a satisfactory range of 15-25 degrees Celsius, and ongoing control system sensor calibrations in order to ensure stability during orbit. The battery and solar panels operates as expected supporting a positive energy balance throughout mission actions.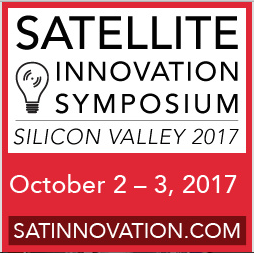 The major next steps:
Primary science payload (FIPEX) fully operational over the next 6 months
Imaging payload to successfully deliver pictures at regular intervals of tasked points of interest
Ground station optimization and automation
SCS Space thanks all project partners that include Pinkmatter Solutions, Department of Trade and Industry, Space Advisory Company, NewSpace Systems, Stellenbosch University, CubeSpace, Spaceteq, Simera Technology Group, Cape Peninsula University of Technology, DeltaV Aerospace, Nelson Mandela Metropolitan University and the Amateur Radio Society.