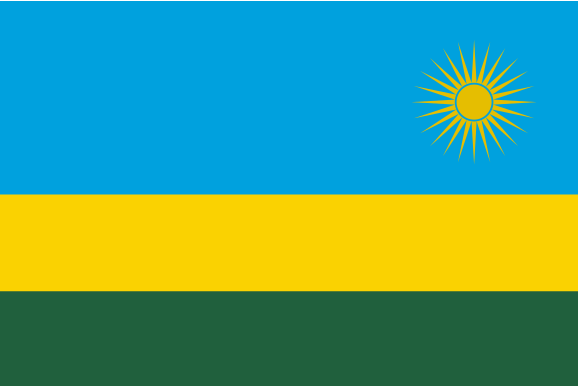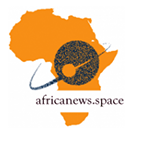 A news story at Africanews.space reports that Rwanda is probably not what you'd think of as top contender in Africa's space tech scene — the country is small, landlocked and has a troubled past.
The population is also small, just topping 12 million, which is less than half of Lagos and, on average, salaries are $700 a year. However, none of that is stopping the country from pushing ahead in a big way. Rwanda is currently readying itself for satellite technology as one of the key tools to monitor implementation of the Sustainable Development Goals (SDGs) in the country. According to the Director-General, Rwanda Utilities Regulatory Authority (RURA), Patrick Nyirishema, satellite communication can play a significant role in facilitating the implementation of SDGs.
"African countries acknowledge ICT as a pillar for socioeconomic growth. And, satellites play a key role in connecting Africa to the rest of the World. Definitely, satellite is very important particularly for SDGs, we need to have the means to link various parts of work, to monitor targets, to collect required data from across the continents, analyze it and help to inform policy and regulation and all development interventions."
Nyirishema was speaking at the opening of a week-long regional workshop on satellite regulations, in Kigali, recently. The workshop, which attracted delegates from African countries including ICT regulators and representatives of International Telecommunication Union (ITU), aims at raising awareness about satellite regulatory issues.
"This workshop is very important not just for Rwanda but for the East African region and the continent in general because satellite is a critical and important technology for communications. Africa is a large continent and a very big part of Africa relies on satellite to be connected to the rest of the world, whether it's for TV, Internet or communication in general," said Nyirishema.
According to Nyirishema, the cost of launching satellite has gone down in the recent past and what would stop the country from building and launching its first satellite in the orbit is not just the skilled manpower and resources but also other processes including regulatory matters — which are to be partly addressed in this workshop.
"We (Rwanda) are already looking at getting involved with cubesat and microsatellites. This is a trend — we have seen some countries do that and we are exploring that and are taking steps toward such. But that leads to a bigger objective, which we hope that, as continent, we can organize ourselves to launch even bigger satellites and build the know-how to do just that," Nyirishema added. "We have realized that all the cost of being able to launch a satellite is going down. It's not about the knowledge and resources but also it is about the process for the country to be able to successfully launch the satellite."
He continued by stating the nation is looking at getting more countries or regional blocs or the continent working together to also get into space-faring and build own satellites. Satellite launches are increasing and, as the East African region, the nations are looking at how to launch a regional satellite. This goal has been put into the strategic plan for the next three years to see what the six countries in the region must do to have their own satellite for communication.
Kenya, Rwanda's neighbor in East Africa recently launched her first satellite
Akim Falou Dine, an expert from International Telecommunication Union Space Services department, briefing the media on the progress made in Africa's satellite communications, said that this training of regional experts will go a long way in helping the continent better understand satellite regulation and pave way for Africa to claim its position in the orbit. "I think the future of Africa (owning an equal share in the orbit) is very paramount because Africa is very big and with the big population satellite can help them to be connected to the world," Dine said.
Currently, there are less than 10 countries in Africa that have launched satellites to orbit.
When asked what limits Africa in this aspect, Dine pointed to skills gap and not having the required resources for satellite launch, among other factors. "To be able to launch a satellite, you need resources, skilled people (knowledge) and to understand the involved regulation. Only countries like Nigeria, Egypt, Kenya, Ghana and South African have broadband cubesat," Dine said.
To build a smallsat such as a cubesat requires about $20,000 and the cost of launching the satellite to orbit goes for about $80,000.