[SatNews] Globalstar Europe Satellite Services Ltd., a wholly owned subsidiary of Globalstar Inc. (NYSE MKT: GSAT) has announced that the Spanish Ministry of Defence has approved the GSP-1700 satellite phone for use by its personnel and also has extended its use of SPOT Gen3 GPS tracking and safety devices with an order for a further 300 units.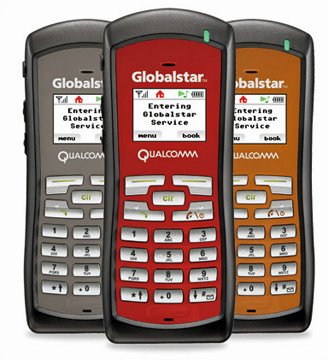 By selecting Globalstar's satellite devices to communicate with the troops and track their whereabouts, the Spanish Ministry of Defence is increasing its ability to control deployment, logistics and safety of its personnel. The Spanish Ministry of Defence selected the GSP-1700 satellite phone due to the unit's compact size, crystal clear voice quality and Globalstar's market-beating service costs. Users of Globalstar solutions benefit from the world's only second generation satellite network in orbit, offering latency-free, crystal clear call quality.
Spanish Ministry of Defence personnel operating in remote locations with no cellular coverage started using SPOT devices in 2012. These included the low-cost, rugged, pocket-sized SPOT Gen3s. Now with over 500 SPOT devices deployed in the field, wherever they may be, Ministry of Defence personnel can communicate with central command for fast recovery in case of an emergency as well as ongoing tracking of people and assets.
"We have benefited from using Globalstar's technology as we improve safety and communication for our field staff. The Globalstar devices and service have been particularly important in areas and in terrain where traditional communications can be fraught with risk, and can't be relied upon," said Javier de la Cal from the Spanish Ministry of Defence. "With the addition of the GSP-1700 handsets, we believe our troops will be equipped with the best satellite communications products available to support them in the field."
"Traditional communications rely on line of sight from one base station to the next, but those base stations can be at risk in a crisis or war situation. Instead, satellite communications provide increased reliability levels," said Gavan Murphy, Director of Marketing, Globalstar EMEA.

Globalstar's SPOT solution is fully integrated with the Spanish Ministry of Defence's Command and Control system. SPOT devices from Globalstar allow users to send custom messages to central control, confirming that they are OK, speedily and accurately communicating their GPS location and providing emergency assistance when required. SPOT, which has facilitated more than 3,000 rescues worldwide, has a single SOS button to press in an emergency.
Globalstar Europe Satellite Services' infosite may be accessed at http://www.globalstar.com/
The Spanish MoD infosite is located at http://www.defensa.gob.es/