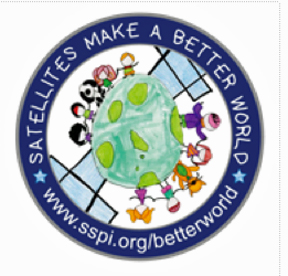 SSPI has announced that the organization will present their 2017 Better Satellite World Awards to The DStv Eutelsat Star Awards, Thales Alenia Space's MEOLUT Next and Teledyne e2v.
The Better Satellite World Awards, established in support of the industry's global awareness campaign, honor established companies along with disruptive innovators who make the world a more prosperous, healthier, better-educated, sustainable and inclusive home for humankind. Full profiles of the recipients are available on SSPI's website.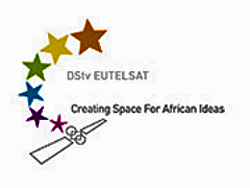 The DStv Eutelsat Star Awards were initiated in 2010 by Eutelsat in partnership with its long-term African video client MultiChoice. The program is a pan-African competition designed to expose young people throughout the continent to satellite technology and its potential for advancement in Africa. During the contest, students aged 14 to 19 are encouraged to analyze the practical applications of the scientific principles they learn in school with the intention of envisioning new ways satellite technology can serve their continent's specific needs. Each year's competition focuses around a new topic with students submitting essays and posters describing their ideas. The winners receive a free trip to Paris to visit Eutelsat and travel on to French Guiana to visit the European spaceport and see a satellite go into space. Eutelsat and MultiChoice maintain strong ties with the winners, encouraging them to become advocates and ambassadors for satellite technology locally and across the continent. As of 2017, the DStv Eutelsat Star Awards have received over 5,000 entries from across the continent and awarded winners from Ethiopia, Ghana, Kenya, Nigeria, Uganda, Zambia and Zimbabwe.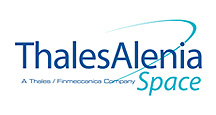 MEOLUT Next is Thales Alenia Space's newest contribution to satellite search and rescue efforts to save more lives. It is a 2-meter compact phased array antenna that may be deployed on a rooftop without the need for additional heavy infrastructure. The MEOLUT Next is stationary and requires no electric motors to run, allowing it to operate with minimal maintenance. It is capable of tracking signals from all MEO satellites within view of it, allowing it to detect distress signals from up to 5,000 km away. The MEOLUT Next is part of the Cospas/Sarsat free global search and rescue service, transmitting detected distress signals immediately to those who can help. MEOLUT Next first model was certified by Cospas-Sarsat in 2016, the first to be certified world-wide, and has been operated by the French government since. In July of 2017, a MEOLUT Next antenna picked up the distress beacon of a small sailing boat off the coast of Sardinia, well outside of VHF radio and other communication ranges. Within 5 minutes, the MEOLUT Next's signal bursts had pinpointed the boat's location well enough for rescue crews to save its three passengers within hours.

Teledyne e2v's visual image sensors have played a key role in helping us learn more about the long-term health of our planet, embedded as part of many Earth observation satellites, including those of the Sentinel and Earth Explorer programs. The sensors deliver highly detailed images for resource, disaster and ocean monitoring, and land mapping. This data can then be used to inform government and private industry environmental policy to help protect Earth's future. Teledyne e2v's sensors will also play a vital role in the European Space Agency's upcoming FLEX satellite mission that will map vegetation and improve our understanding of how carbon moves between plants and the atmosphere. New Teledyne e2v sensors on Sentinels 4 and 5 will monitor air quality and the ozone layer and new meteorological satellites such as MTG, which will provide improved data on weather patterns.
This year, the jury and the UK chapter decided to extend an honorable mention to British Telecom for that company's Sustainable Business program, which is active in the SOS Children's Villages in Africa, and SatSure Analytics India Pvt. Ltd. for their attempt to archive satellite images for the purpose of helping farmers in India use data more effectively as they confront rapid technological disruption in their agricultural sector.
Working with partner associations and dozens of supporting companies around the world, Space & Satellite Professionals International's Better Satellite World campaign (www.bettersatelliteworld.com) is changing the global conversation about satellites and their influence on the economy, business and societies everywhere. The campaign was launched in Washington, DC during SATELLITE 2015 and has since become a cornerstone and a viral effort that is successfully communicating the incredible power of satellites for human good. SSPI has published a series of stories and videos that dramatize the immense contributions of the "invisible infrastructure" of satellite to life on Earth, which are widely shared by individuals, companies and the media.
Join SSPI in honoring the recipients on December 4 at the third annual Better Satellite World Awards Dinner at One Whitehall Place in London. The Awards and Dinner are produced by SSPI and the organization's UK and Isle of Man Chapters.
At the Dinner, the UK Chapter will also be presenting their second annual Satellite Personality of the Year Award to Mrs. Magali Vaissiere, ESA's Director of Telecommunications and Integrated Applications.