An adjustment of $8 Million modification to the total cumulative face value of the contract to $775,496,626 comes from the Department of Defense for ...
Lockheed Martin Corp., Space Systems Company, Sunnyvale, California, has been awarded an $8,130,920 modification (P00054) to previously awarded contract FA8823-15-C-0001 for services required to support operations and sustainment for Advanced Extremely High Frequency, Milstar, and Defense Satellite Communications System III.
The modification provides for a technical refresh of the Advanced Extremely High Frequency Tactical-Mission Planning Subsystem platform. This modification brings the total cumulative face value of the contract to $775,496,626. Work will be performed at Sunnyvale, California; Peterson Air Force Base, Colorado; and Schriever Air Force Base, Colorado. Work is expected to be complete by November 30, 2019. Fiscal 2018 operations and maintenance funds in the amount of $6,150,116 will be obligated at the time of award. Military Satellite Communication Systems Directorate, Space and Missile Systems Center, Peterson Air Force Base, Colorado, is the contracting activity.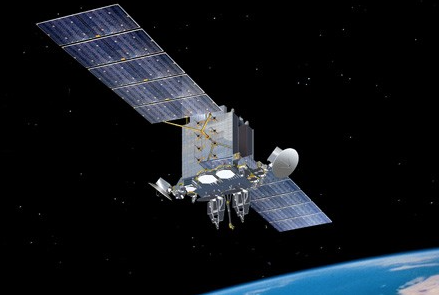 Lockheed Martin's Advanced Extremely High Frequency (AEHF) system
Now a critical element of U.S. national security, military satellite communications delivers vital connectivity to armed forces around the globe, making warfighters safer and more effective.
The Advanced Extremely High Frequency (AEHF) system provides vastly improved global, survivable, protected communications capabilities for strategic command and tactical warfighters operating on ground, sea and air platforms. The jam-resistant system also serves international partners including Canada, the Netherlands and the United Kingdom.
AEHF is a case study in cost-reduction. Through a continuing focus on affordability via fixed pricing, streamlined engineering teams, improved manufacturing and economies of scale, we lowered satellite cost by more than 35 percent in AEHF's most recent block buy. In 2014, the Department of Defense honored the U.S. Air Force AEHF Program with the David Packard Excellence in Acquisition Award for saving $1.6 billion from initial government estimates.
A single AEHF satellite provides greater total capacity than the entire legacy five-satellite Milstar constellation. Individual user data rates will be increased five-fold, permitting transmission of tactical military communications, such as real-time video, battlefield maps and targeting data. In addition to its tactical mission, AEHF assures the critical protected communications links for national leaders, such as the President and Joint Chiefs of Staff, in all levels of conflict.