ORBCOMM Inc. (Nasdaq: ORBC) has announced that the Australian Maritime Safety Authority (AMSA) has extended their contract for another year through ORBCOMM's partner Kordia.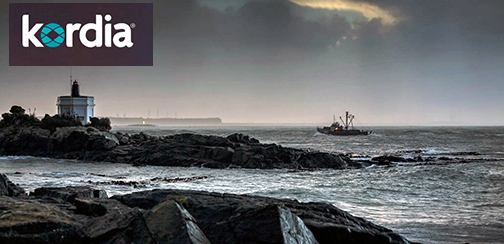 ORBCOMM and Kordia will provide satellite Automatic Identification System (AIS) data used for ship tracking and other maritime navigational and safety efforts to AMSA for designated regions and specific maritime projects. The AMSA contract award, which extends into 2020, was the result of a competitive bid among providers of space-based AIS data services. Headquartered in Canberra, Australia, AMSA is responsible for promoting maritime safety of navigation and protection of the marine environment as well as providing a national search and rescue service.
ORBCOMM's AIS service provides the most comprehensive and reliable global coverage, processing over 26 million messages from well over 200,000 unique vessels per day through a combination of satellite and terrestrial AIS data for marquee government and commercial customers worldwide.
Marc Eisenberg, ORBCOMM's CEO, said that through the company's collaboration with Kordia, both firms have been able to help AMSA improve navigation safety and environmental protection by providing ORBCOMM's satellite AIS data service for the past two years. The company's continued work with AMSA and other national regulatory authorities around the world confirms ORBCOMM's market leadership in delivering the most complete situational picture of global vessel activity available today.
Derek Neilsen, Executive GM of Maritime at Kordia, add that the extension of our contract with AMSA is an exciting opportunity to continue working with ORBCOMM to facilitate maritime surveillance and intelligence, while ensuring safety of life at sea within the Australian continent and surrounding regions. Leveraging the company's mission-critical maritime communications network, we look forward to continue supporting AMSA's efforts in one of the largest search and rescue regions of the world.