[Satnews] ORBCOMM Inc. (Nasdaq: ORBC), a global provider of Machine-to-Machine (M2M) and Internet of Things (IoT) solutions, announces that it has been selected by Distribution Solutions Inc. (DSI) to provide industry-leading telematics solutions for its mixed fleet of dry van and refrigerated trailers. Based in Harrison, Arkansas, DSI offers full-service truckload, dry van and refrigerated services across the continental United States.
DSI is using ORBCOMM's trailer telematics systems to track, monitor and control its dry van and refrigerated trailers. ORBCOMM's end-to-end solutions include proprietary hardware and a web application with data reporting and analytics capabilities. ORBCOMM provides DSI with two-way temperature monitoring and control, fuel management, maintenance and logistics services, which enable DSI to increase in-transit visibility and utilization of its assets, mitigate product spoilage and ensure compliance with the FDA's upcoming Food Safety Modernization Act. In addition, ORBCOMM's cargo sensor continuously reports the trailer's loaded condition and changes in cargo status, helping DSI increase trailer turn time, improve productivity, eliminate costly yard checks and prevent cargo theft.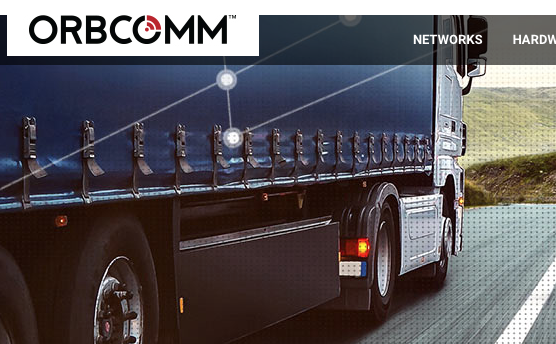 ORBCOMM's telematics solutions integrate with the McLeod LoadMaster™ dispatch software platform, enabling DSI to capture near-real-time asset data for their mixed fleet, including operational condition, exception reporting and GPS position, through one comprehensive system.
"Our ability to provide DSI with a cost-effective, fleet-wide solution for their dry and refrigerated operations further demonstrates ORBCOMM's market leadership as the clear choice for customers with multiple asset classes," said Marc Eisenberg, ORBCOMM's Chief Executive Officer. "We look forward to supporting DSI's commitment to delivering premier service to its customers with our best-in-class M2M products and services."
"By utilizing ORBCOMM's advanced telematics solutions, we are able to take our transportation operations to a higher level of productivity, accountability and customer satisfaction, which is our top priority," said Mike McNutt, DSI's Chief Executive Officer. "We now have complete visibility over our entire fleet and can seamlessly track, monitor and control both our dry van and refrigerated assets through one platform, which will have a strong impact on our operational efficiency and performance levels."
DSI will complete deployment of ORBCOMM's solutions across their entire fleet early in the second quarter of 2016.