A number of important Kratos Defense & Security Solutions will be on display by the company during the IBC2016 event in Amsterdam that runs from September 9th through the 13th at Stand 1.A01.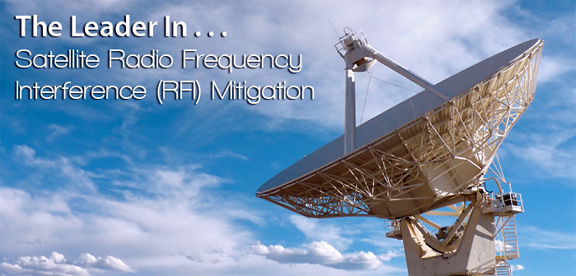 The Kratos presentations will feature new SATCOM capabilities that were developed to help assure the quality of broadcast operations. Among the solutions on display are:
Monics 200, a fully-featured, cost-effective sensor for High Throughput Satellite (HTS) Spot
Beam Monitoring that offers more features and benefits than any competitive spot beam product to detect and analyze interfering signals
Monics Enterprise – addresses the new challenges and complexities in monitoring the RF environment with new enterprise level capabilities including granular control of access to Monics applications and space segments, as well as an exclusive map-based display of global satellite operations
One of the two new additions to the company's Monics family of satellite carrier monitoring and interference mitigation solutions is Monics® Enterprise, which was developed to provide satellite and network operators with a solution to the increasingly complex process of monitoring and detecting Radio Frequency Interference (RFI) created by hundreds of Geostationary Orbit (GEO) satellites, thousands of emerging smallsats and millions of VSAT terminals. The product includes new features to control user access to applications and space segments, as well as an exclusive map-based display of global satellite operations.
Monics Enterprise provides advanced User Access Control (UAC) capabilities to restrict or enable application access based on Windows authentication to more than 35 monitoring application features. This enables more robust monitoring strategies and new workforce processes, especially when centrally managing distributed environments. UAC can also deliver new levels of service satisfaction by enabling satellite operators to provide their customers with visibility into the space segment resources they are using. Advanced security features means that Monics customers can limit the real-time visibility of their clients to their own space segments.
Additionally, Monics Enterprise's exclusive global map-based display of satellite operations greatly reduces the time between recognition of an issue and its resolution, and optimizes workforce productivity by highlighting beams as they overlay on the ground in relation to the location of a Monics monitoring site. This delivers easy, one-click actions to hide and restore all map elements from view. Context menus are accessible from affected beams that facilitate rapid alarm filtering and direct access to signals of interest.
Intelsat, a long term Monics NET user, recently began using Monics Enterprise to monitor performance and detect interference across its entire fleet, including the company's new EpicNG high-performance, next-generation satellites. The EpicNG platform is an innovative approach to satellite and network architecture utilizing C-, Ku- and Ka-bands; wide beams, spot beams, and frequency reuse technology to provide a host of customer-centric benefits.
According to Butch Philbrick, Intelsat's Vice President of Network Operations, the company's growing satellite fleet of Fixed Service Satellites (FSS), High Throughput Satellites (HTS) and hybrid wide beam/spot beam satellites presents the company with more complex resource management challenges, requiring greater insights. Monics Enterprise helps the company to master those challenges with greater control of our workforce processes and better visualization into real time operations.
Also announced was the newest release of Monics Net version 10.5, the flagship platform, and Monics 200, a fully feature, cost effective sensor that solves HTS spot beam monitoring challenges.
For more information about Monics Enterprise, please access this direct link...

Also at IBC2016, Kratos will also feature their end-to-end solutions that include the firm's fully integrated broadcast systems that are supported by interference monitoring, geolocation, mitigation, network monitoring and control (M&C) and RF transport products.