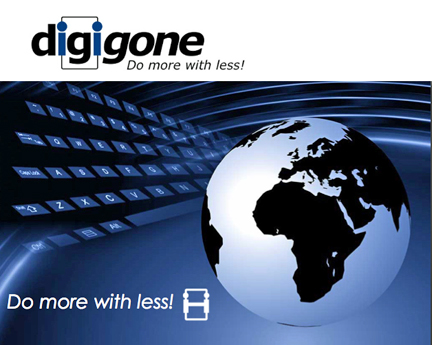 [SatNews] DigiGone® has introduced a new videoconferencing service for crew welfare communications aboard ships at sea.
The company's new DigiCrew package enables the transmission of high-quality video via satellite, allowing crewmembers the freedom to see and communicate with family and friends ashore, no matter where their voyages take them. The service can be used for audio-only or text messaging as well. Based on DigiGone's proprietary signal compression and encryption technology, DigiCrew uses 90kbps for good-quality video transmission—less than 10 percent of the bandwidth normally required for other commercially available video services. Audio-only calls use 12kbps, and a 160-character text message just 2kbps. The very low bandwidth requirement translates into lower satellite airtime charges. It also allows multiple crewmembers to conduct calls at the same time without overloading the satellite bandwidth or interfering with the ship's communications.
The DigiCrew licenses only cost a few dollars per month per crewmember. The software can be downloaded by email in just a few seconds and installed on most PCs, laptops or Android smartphones and tablets. The basic package includes multiple shore licenses, allowing crewmembers to set up DigiCrew links with several different locations—for example, one for a spouse, one for parents and one for a sibling or friend. Crewmembers will be able to reactivate licenses through an easy Web connection as they rotate on and off sea duty. This means that monthly service fees are suspended when crewmembers are not at sea. DigiCrew will be offered to the maritime market through DigiGone value-added resellers (VARs) who will package it with their portfolios of satellite communication products and services. DigiGone has created a universal Web-based portal that can be tailored and branded by VARs, making it easy for customers to buy and renew licenses.
Globecomm, a leading global provider of managed network communication solutions, has signed on as the first DigiCrew VAR. The company plans to launch the service early in 2014.