[Satnews] The World Teleport Association (WTA) has announced the winners of the 21st annual Teleport Awards for Excellence during an exclusive luncheon at SATELLITE 2016.
The awards are presented each year to organizations and individuals in the teleport industry whose achievements have been deemed exceptional by the international trade association and its awards committees, made up of industry members from across the globe.
The 2016 recipients are: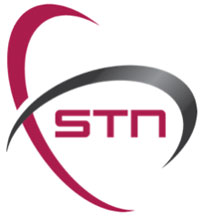 Independent Teleport Operator of the Year: STN - Satellite Telecommunications Network PLC. STN provides services for Global broadcast content delivery. Through its access to prime positioned satellites, POPs in all major data centers and extensive fiber networks, STN distributes & collects signals around the world and everywhere in between. Highly sophisticated integrated systems combined with STN's expertise, strength and knowledge of the industry ensures broadcasting excellence.

Teleport Technology of the Year: DataMiner by Skyline Communications. DataMiner is the most advanced end-to-end multi-vendor network management and OSS solution available for the satellite, broadcast, IPTV and HFC broadband industries. One interface to manage your entire operational ecosystem, across any vendor and technology boundaries, results in a significant reduction of operational expenses and increased quality of service.
The winners were selected by a vote by the WTA membership during the first quarter of 2016.
In addition to the above honorees, WTA presented the previously announced Teleport Executive of the Year Award to Pierre-Jean Beylier, CEO of SpeedCast. Saying that the award acknowledges the hard work of his team, he said that he was most proud of the 99 percent retention rate for SpeedCast's growing staff through a series of eleven acquisitions. Click here to read more about the 2016 Teleport Executive of the Year.
The luncheon also featured the debut of a new video, The Teleport of Tomorrow, produced by WTA and supported by AvL Technologies. The new video will appear on WTA's website later this week.
The 2016 Luncheon and Awards Ceremony, sponsored by Crystal, hosted many of the world's leading teleport operators and previous winners of WTA's Teleport Awards for Excellence. Keith Buckley, CEO of CPI ASC Signal Division, delivered the champagne toast to past recipients and presented the Teleport Technology of the Year award to Skyline Communications. Newtec provided attendees with a guest gift. WTA's Director of Development Louis Zacharilla was the emcee of the event, and was joined by WTA's Chairman James Trevelyan, Onlime CEO Paul Ziegler, and Roger Franklin, President & CEO, Crystal to announce STN as the winner of the Independent Teleport of the Year.
Commenting on the 2016 Awards, Zacharilla said, "WTA is proud to honor STN, Skyline Communications and PJ Beylier at the annual Teleport Awards. As we think about the future of the business and the Teleport of Tomorrow, we know the future of our industry depends on the level of excellence demonstrated by these recipients. Each articulate a new age of teleport services and technologies."