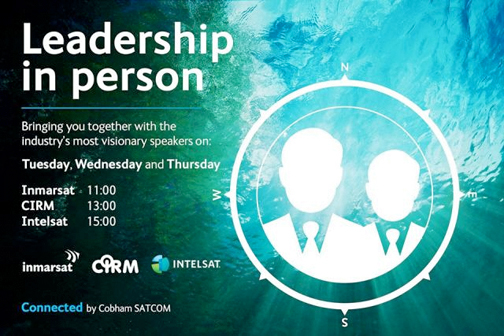 With the object of sharing information regarding satellite communication for maritime, Cobham SATCOM will be hosting a series of 'Leadership in Person' keynote presentations from industry leaders at their stand, Hall B6—Stand 407, during SMM 2016.
The Comité International Radio-Maritime (CIRM) and satellite network operators Inmarsat and Intelsat will each present on a variety of topics that effect the maritime industry, providing insight on how harnessing the power of modern communication technology and services can support the industry to operate safer, smarter and more effectively.
Cobham SATCOM selected two major players to focus on maritime satellite communication. Inmarsat and Intelsat will share insight into the future of the industry and the drivers behind the business, covering topics such as HTS, Fleet Xpress and Intelsat EpicNG. CIRM Keynote presentations will focus on the ongoing development and future of the Global Maritime Distress and Safety System (GMDSS), the established emergency communication regulation that Cobham has played a significant part in shaping since its introduction in 1999.
Cobham welcomes SMM attendees to join its Leadership in Person key note presentations, which will take place daily from Tuesday, September 6th until Thursday, September 8th. Each presentation is expected to last approximately 15 minutes and includes the opportunity to discuss the issues with the speakers and Cobham SATCOM staff afterwards.
11:00 – Alex van Knotsenborg, VP Sales EMEA, Inmarsat Maritime
13:00 – Peter Andersen, Board Member at CIRM
15:00 – Chris Insall, Senior Product Manager Maritime Services / Andrew Faiola, Director Mobility Solutions, Intelsat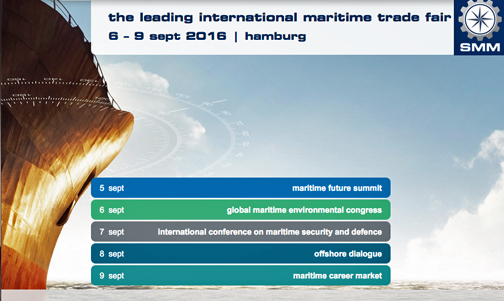 Jan Michelsen, VP, Maritime Business Development, Cobham SATCOM, indicated that SMM is an ideal platform to engage in discussion with the industry about how best to navigate the changing world of maritime communications. By bringing together some of the world's leading experts in this field, this event should provide real insight into the challenges of running a vessel efficiently in today's highly regulated climate and the solutions that Cobham and the firm's industry partners can provide to assist in that endeavor.