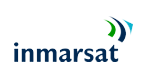 Inmarsat (LON: ISAT) has signed a Memorandum of Understanding with Turkish Technic and HAVELSAN on integrated inflight connectivity and entertainment solutions.

As part of the collaboration, the three companies will offer a joint solution for emerging markets, which integrates Inmarsat's GX Aviation inflight broadband solution with the Turkish Technic-HAVELSAN inflight entertainment system.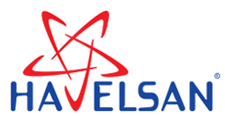 Philip Balaam, President of Inmarsat Aviation, said that this region is home to one of the fastest growing aviation markets in the world and offers significant opportunities for inflight connectivity and entertainment providers. Inmarsat looks forward to joining hands with two of Turkey's leading companies in this field, Turkish Technic and HAVELSAN, to provide airlines with a truly world-class integrated offering that combines our key strengths.

Ahmet Karaman, CEO of Turkish Technic, noted that the Turkish aviation market is the center of growth in this region and the company continues to make major strides in fulfilling the product and maintenance requirements of operators with high-end solutions. The company's inflight entertainment system developed with HAVELSAN, provides a seamless travel experience and will become even more desirable to operators with the addition of Inmarsat inflight connectivity.

Ahmet Hamdi Atalay, CEO of HAVELSAN, added that Turkish Technic and HAVELSAN's inflight entertainment system will gain increased synergy and power through this collaboration with Inmarsat. From serving the fastest growing aviation market of the world, in Turkey, the system is now a global product.