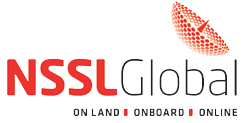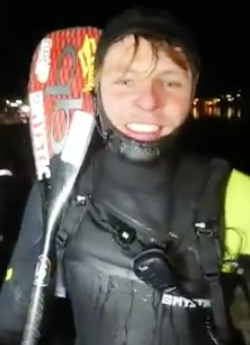 While this is about a Dane on a dangerous mission, there were no Viking horned helmets involved. This is about a current Danish challenge in which Danish stand-up-paddle (SUP) surfer, Casper Steinfath, used NSSLGlobal's FusionIP innovation on the support vessel for his successful extreme-endurance, 19-hour crossing of the Skagerrak. The Skagerrak is a dangerous 137km ocean straight, known for its treacherous currents and wild weather, that separates Denmark from Norway. NSSLGlobal's recently launched FusionIP innovation, combines VSAT and LTE cellular connectivity within the same device.
As well as providing full uninterrupted use of a satellite phone with fans, family and journalists for the duration of the challenge, FusionIP supported Casper's ship-to-shore data comms with the challenge HQ and allowed Casper's support team to keep social media followers updated with a regular stream of photos, videos and messages.
While Casper tested his physical limits through the extremely cold waters between Klitmøller, Denmark and Kristiansand in Norway, the off-shore renewable energy support vessel tracking his progress — M/V Arriver of NOS, Sweden —also tested the limits of FusionIP, using the product's superior bandwidth to perform multiple connectivity tasks out at sea.
Fully demonstrating the bandwidth FusionIP provides, Casper Steinfath's challenge was filmed by an onboard TV production crew from TV2, a Danish national broadcast media, who also broadcasted it throughout the Sunday.
Within one single 60cm SAILOR dome, FusionIP integrates the two worlds; LTE and satellite broadband, allowing ships to automatically switch between 4G/3G and satellite networks to achieve optimum data speeds and cost efficiency. FusionIP represents progress in terms of convenience. With one antenna, a single system, and one point of contact for technical information, the new product/service is ideal for yachts, crew transfer vessels, offshore wind installation vessels, fishing vessels and coastal commercial vessels.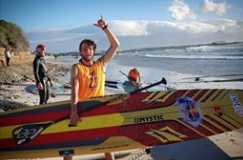 Speaking prior to the start of the challenge Casper Steinfath commented that he feels so ready! He had prepared himself much better since last attempt both physically and mentally, but also with regards to his organization and the equipment they will use. He looks forward to a safe passage and to stay in touch with my fans throughout the Viking Challenge.
Nikolaj Hvegholm, CEO of NSSLGlobal ApS also commented that they were pleased to support Casper in his Viking Challenge – in a tough environment they know well – with a solution that ensured he was connected with the rest of the world, when it mattered most to him.
Viking Crossing 2.0 is the name of the Stand Up Paddler Casper Steinfath's second attempt at crossing Skagerrak from Klitmøller or Hirtshals in Denmark to Kristiansand in Norge using his three-meter long SUP-board and a paddle, a crossing of 137 kilometers, or approximately 60,000 paddlestrokes under merciless conditions. Casper is now the first person to successfully cross Skagerrak on a surfboard.
Casper Steinfath is a 4-double World Champion in the surf discipline of Stand Up Paddling in Technical Race and the 200 meter's sprint. In September 2017 in Copenhagen, he won his latest WM gold in 200 meter's sprint.