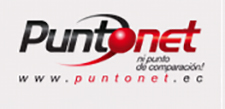 Speedcast International Limited (ASX: SDA is working with PuntoNet, an Ecuadorian telecommunications company, to provide the Galápagos Islands with improved connectivity services — PuntoNet is a long-time Speedcast partner for connectivity services throughout Ecuador.
The Galápagos Islands have long faced connectivity issues due to their remote location approximately 1,000 km. offshore the Ecuadorian coast. However, due to its incredible diversity in plant and wildlife, the Galápagos Islands have seen a rise in tourism over the past few years, especially from the cruise industry.
Speedcast will now enable PuntoNet to provide the Galápagos Islands with up to 1.2 Gbps of bandwidth. The lower latencies from the MEO network will allow for improved video, VoIP, VPN, streaming and data services on the islands.
Executive Comments
Erwan Emilian, EVP Enterprise & Emerging Markets, Speedcast, said this service is the perfect solution for the Galápagos Islands, which are seeing an increase in tourism and a need for greater bandwidth each year. The company is proud to expand this relationship with PuntoNet to bring connectivity services throughout Ecuador.
PuntoNet President Enrique Quiro noted that the firm has been fortunate to build a relationship and partner with Speedcast for the past 18 years. The company is looking forward to many more years of partnership and innovation, thanks to this new venture in the Galápagos.