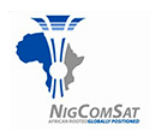 VT iDirect, Inc. (iDirect), a company of Vision Technologies Systems, Inc. (VT Systems), has reported that Nigerian Communications Satellite (NigComSat), a leading satellite operator and service provider based in Nigeria, has upgraded their iDirect network to the latest Evolution 4.1 software to achieve significant gains in bandwidth efficiency and enhance customer experience.
With the upgrade of its extensive C- and Ku-band networks, NigComSat, which manages iDirect hubs in Lagos and Abuja, will be able to expand further into key markets such as government, defense, maritime, education, enterprise and cellular backhaul.

Evolution 4.1 enables service providers to launch DVB-S2X networks and increase the performance and efficiency of DVB-S2 networks, unlocking High Throughput Satellite (HTS) capacity to maximize throughput and offer cost-effective services. As part of the second phase of the upgrade to DVB-S2X, NigComSat will install iDirect's high-performance Universal Line Cards and Intelligent Gateway (iGW) virtualization appliance to improve hub density and network processing.

Kazeem Kolawole Raji, Executive Director, Engineering Services, NigComSat, stated that the company's customers demand a greater amount of bandwidth with more economic service plans. While satellite connectivity has unique advantages, satellite service providers must compete with terrestrial and cellular networks on speed and value. Upgrading the NigComSat iDirect network provides a powerful efficiency boost and gives the firm the confidence to meet end-user expectations. This is absolutely critical to win business in the African market.

John Arnold, SVP of Global Sales, VT iDirect, noted that NigComSat is in the forefront in bringing the latest innovations to market to meet escalating customer expectations,. The company's DVB-S2X offering will enable NigComSat to make their services more competitive and deliver the value of satellite connectivity to more businesses and organizations in West Africa, driving broad economic and social development.