[SatNews] "FB Unlimited is proving immensely popular with our partners and their customers."
Beltship Management Limited (BML) has deployed Inmarsat's FleetBroadband Unlimited service across all six of the bulk carriers it manages for leading mining company Vale.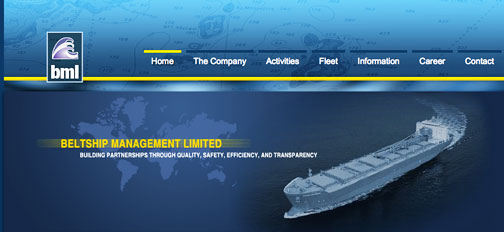 The "all you can eat" service was installed by Inmarsat partner AND Group following a trial. Beltship had previously been reviewing VSAT solutions.
Beltship wanted a new communications solution that would provide a capable and cost-efficient service, delivering a large enough data allowance to cover both operational and crew needs during the three month round-trip between Brazil and China.
"Our vessels spend many weeks crossing the ocean, so robust, reliable communications with good throughput rates is of high importance," said Marjolijn van Tiel, Purchasing Manager at Beltship.
Frank Coles, President of Inmarsat Maritime, said: "FB Unlimited is proving immensely popular with our partners and their customers.
"It is another way in which we are enabling vessel owners and operators to take advantage of the latest on-board technologies, confident in the knowledge that their communications costs are fixed, regardless of how much they may use."
The solution offered to Beltship is based around AND Group's IPSignature software platform giving access to web-based applications to meet operational requirements and crew communication needs.
IPSignature also provides full control and visibility of each vessel's communications and data usage.
Crew use an "Internet café" consisting of a network of PCs, pre-configured with IPSignature, for easy access to applications such as web browsing, email, SMS and instant messaging. A mobile browser for web surfing ensures that data is loaded faster.