[SatNews] C-COM Satellite Systems Inc. (TSX VENTURE:CMI) has announced that a number of its iNetVu® systems have recently been deployed in the Western part of Japan to assist with emergency communications in an area hit by massive landslides.
Japan Satellite Communications (JSC), C-COM's largest reseller partner in Japan, and their customer, the third largest telecom operator in the country, have deployed a number of iNetVu® mobile antennas in the affected regions to re-establish cellular communications and provide emergency services.
"We have been deploying the C-COM manufactured iNetVu® mobile antennas for more than three years." said Mr. Yoshiya Kato, Chief Technology Officer & Board Member of Japan Satellite Communications. "JSC has deployed over 350 iNetVu® mobile antennas across Japan. Most of these antennas are used for cellular backhaul and emergency services. The C-COM antennas have also been deployed during the 2011 Great East Japan Earthquake/Tsunami and were the first to be deployed for cellular emergency communications to a large number of the population located in the tsunami affected areas. Our customers in Japan depend on the reliability of the iNetVu® products which have performed flawlessly during emergencies such as these."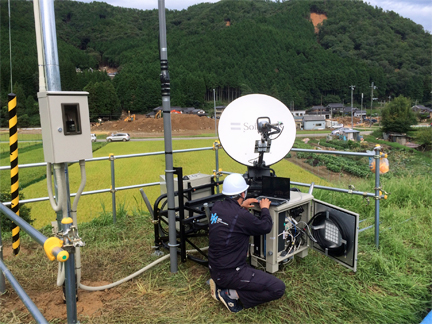 "Our unique satellite antenna technology makes it possible to replace downed cell towers in a matter of minutes" said Leslie Klein President and CEO of C-COM Satellite Systems Inc. It is gratifying to be able to provide our resellers and their customers a product that, with the simple press of a button, can restore cellular communications and deliver lifesaving services to a disaster zone such as this one in Japan" added Klein.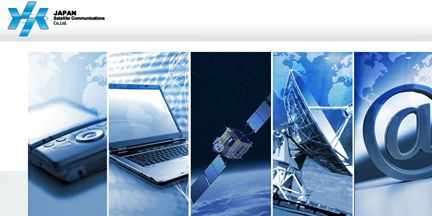 Japan Satellite Communications Co., Ltd. headquartered in Tokyo, is one of the largest satellite based systems integrators in Japan. The company provides satellite based integrated systems and support for vehicle based SNG, 3G/4G Mobile Backhaul, Satellite phones and other emergency and disaster management solutions.
More information is available at: http://www.jsc.ne.jp
C-COM Satellite Systems Inc. develops and deploys commercial grade mobile satellite-based technology for the delivery of two-way high-speed Internet, VoIP and Video services into vehicles. C-COM has developed a unique, proprietary Mobile auto-deploying (iNetVu®) antenna that allows the delivery of high-speed satellite based Internet services into vehicles while stationary virtually anywhere where one can drive. The iNetVu® Mobile antennas have also been adapted to be airline checkable and easily transportable. The company's satellite-based products and services deliver high-quality, cost-effective solutions for both fixed and mobile applications throughout the world.
More information is available at: http://www.c-comsat.com/