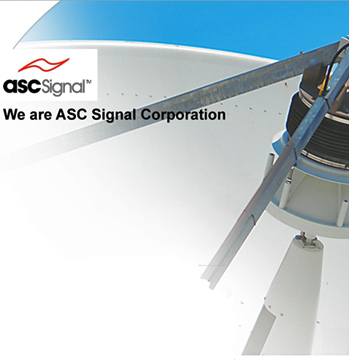 [SatNews] At SATELLITE 2015,
ASC Signal Corporation
is introducing the first two modules of a new online training program that enables users of its Next-Generation Control (NGC) system to fully capitalize on the many significant features designed into the system.
The training programs include a variety of education levels for users of the NGC, the ASC system that provides an unprecedented level of automated control for satellite antennas manufactured by ASC Signal and other vendors. Additional training modules will be introduced throughout the first half of 2015 for a total of 12 modules providing self-paced, on-screen training, testing and certification.

ASC Signal developed the training program in partnership with
SatProf
, which has created successful training series for the Global VSAT Forum and major satellite operators. The full range of modules cover Installation, Setup & Configuration, Operation, Maintenance & Troubleshooting, as well as specialized modules for control of ASC's Sub-Reflector Tracking (SRT) system and Redundancy Control System.
Introduced in mid-2010, the NGC antenna controller provides critical control using a variety of tracking algorithms, including Ephemeris, Monopulse and most other industry-standard protocols, controlling up to 6 axes of motion on antennas. The system can also control ASC's patented sub-reflector tracking (SRT), which can further optimize antenna positioning to 1/1000th of a degree of accuracy. In addition, the NGC Controller provides a variety of other features and options such as a built-in spectrum analyzer, a built-in beacon receiver, transmit and receive chain-switching capabilities, system redundancy and carrier monitoring.

"The NGC is a powerful, standards-based platform for controlling every aspect of antenna operations," said Keith Buckley, President & CEO of ASC Signal. "It has such a rich feature set that customers can greatly benefit from additional, self-paced training in order to make the best use of its capabilities for improving performance and reducing operating costs. Our new training program provides a cost-effective and efficient answer to that need."
The training modules are available at http://www.ascsignal.com/ and through ASC's worldwide sales organization.