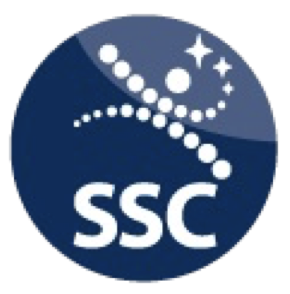 Sweden now is in Florida and has brought eight new antennas to their facility to further OneWeb's efforts to connect the world.
Swedish Space Corporation (SSC) has completed assembly and installation of eight new antennas at their site in Clewiston, Florida. The antennas will be used for supporting OneWeb, the global communications company whose mission is to connect everyone everywhere through a global satellite constellation.
Because SSC and OneWeb entered into a strategic partnership regarding global ground network support for OneWeb's global network, SSC's specific service agreement includes the implementation and hosting of one of OneWeb's Satellite Network Portals (SNP) at SSC's ground station in Clewiston, Florida. As a result, eight new antennas have been constructed and operations are now ready to begin at full strength.

Dan White, Head of Market Region Americas for Satellite Ground Network Services at SSC said that it has been an intense period of extensive work with new installations at their Florida site in Clewiston. The upgrades are essential for their ability to fully serve OneWeb. With these eight new antennas they increase their capacity for future projects.
He added that they were excited when OneWeb selected their Florida facility for the project, and it feels even more exciting as they are now able to provide services for their first set of satellites. They look forward to continuing their successful relationship with OneWeb and are very proud to be an integral member of their team, enabling seamless internet access globally.