The University of Cincinnati club "CubeCats" is awaiting notice as to whether NASA will launch one of their CubeSats, according to a news report in the The News Record, reported by Zach Perrin.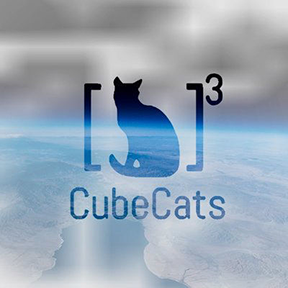 Cubesats are 10-by-10-by-10 centimeter cubes launched into space as satellites. They come equipped with different devices for measuring radiation in space as they orbit around the Earth. The CubeCats club is urging NASA to launch LEOPARD SAT1. LEOPARD — the Low-Earth Orbit Platform for Aerospace Research and Development — which will be used to study radiation mitigation. This smallsat should help researchers create space suits and instruments out of materials that can better withstand radiation.
"There are sensors which can measure the amount of radiation which are passing through them or the amount of radiation it is absorbing," CubeCats President Himadri Pandey said.
LEOPARD will have six sensors equipped on each cube face. Two sensors will be normal non-coated sensors, two will be covered with carbon, and the last two will be covered by carbon and polyethylene. Each sensor will measure how much radiation is absorbed, and CubeCats will compare the different sensors to see which materials might prove useful for NASA. CubeCats received $60,000 in grants from MOOG Space and Defense Group for LEOPARD, according to UC Magazine.