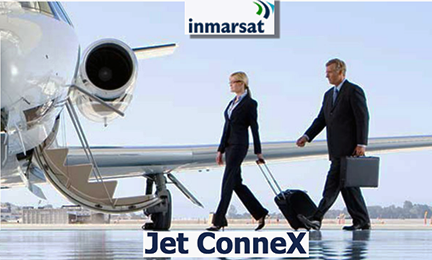 Inmarsat's Jet ConneX (JX) business aviation inflight WiFi solution has now been installed and activated on 400 business jets worldwide — the speed of uptake has been rapid, with 125 installations occurring during the past four months.
Inmarsat's suite of advanced connectivity services makes today's connected business aircraft a more productive and efficient way to fly, providing an onboard connectivity experience in the air that has previously only been available on the ground.
Jet ConneX is the preferred linefit option by all of the market-leading business jet manufacturers, including Gulfstream, Bombardier, Dassault and Embraer. In addition, the company has experienced substantial adoption of the solution on a retrofit basis, with more than 40 type certificate and supplemental type certificate (STC) approvals already secured, including for all Boeing and Airbus VVIP type models.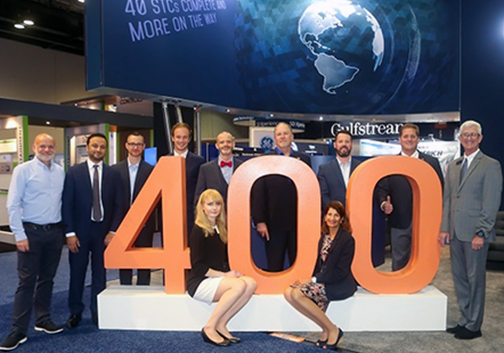 Using Inmarsat's advanced Ka-band satellite network, Jet ConneX offers data plans up to 15 Mbps and delivers a reliable, consistent WiFi experience that enables the business traveler to stream wherever and whenever.
Aircraft connect to the service using Jet Wave hardware, offered exclusively by Honeywell Aerospace. To date, more than 1,800 of these JetWave systems have already been delivered by Honeywell.
Executive Comment
Kai Tang, the SVP of Business and General Aviation at Inmarsat, said the fact that 400 aircraft have been installed with Jet ConneX in under two years of commercial service introduction demonstrates the exceptionally high-quality JX delivers to the business aviation market. Inmarsat and the firm's partners have worked hard to exceed expectations and that is reflected in this accelerating demand from manufacturers and business jet owners, many from Fortune 500 companies.