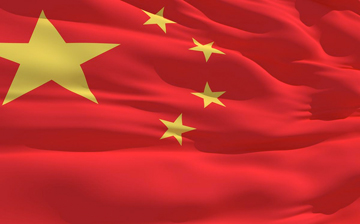 The Shanghai Daily is reporting that China has successfully launched their Fengyun-4-01 (FY-4-01), the first of the nation's second-generation geostationary meteorological satellite, from the Xichang Satellite Launch Center, located in the southwest of China's Sichuan Province.
Fengyun-4-01 is expected to support various weather-related services, including weather forecasting, disaster prevention and reduction, and monitoring and warning of space weather. The capability of addressing climate change, exploring climate resources and monitoring ecological environment will also be enhanced. The first satellite of FY-4 series will explore its use in meteorology, water conservancy, agriculture, environment, energy, aviation and ocean. In addition, the satellite will strongly support the national initiatives such as The Silk Road Economic Belt and the 21st Century Maritime Silk Road initiatives, also known as "One belt, One road."
The number of channels of the scanning radiation imager onboard the FY-4-01 hits 14 and has increased by 3.8 times as compared with that of current operational satellite, the FY-2 satellites. The temporal resolution has increased by twice and can scan the eastern hemisphere every 15 minutes and produce an image of regional observation every minute at full speed. The highest spatial resolution has increased by seven times—500 meters. As a result, through FY-4-01, Chinese technologists will be able to access multispectral, high-precision and quantitative observation data and images. Furthermore, users are expected to investigate the details inside typhoon, rainstorm, flood, forest fire, sand storm and space weather, effectively reducing loss of life and property from disasters.
FY-4-01 is the first quantitative remote sensing satellite of a three-axis stabilization structure on geostationary orbit for China. Four new instruments are onboard with the latest independently developed weather satellite: Advanced Geosynchronous Radiation Imager (AGRI), Geosynchronous Interferometric Infrared Sounder (GIIRS), Lightning Mapping Imager (LMI) and Space Environment Package (SEP).
For the first time in the world, FY-4-01 is carrying out an hyper-spectral vertical atmospheric sounding payload, which can conduct -precision observation of atmosphere over China and the nation's neighborhoods. The observation system is a 1,000 x more capable than the current system and should significantly enhance weather warning and forecasting capability.
This satellite's instruments can conduct lightning detection over China and neighboring areas and capture 500 lightning pictures per second. By real-time and consecutive observation of lightning, the observation and tracking of severe convective weather can be accomplished to provide early warning of lightning disasters.
This newest member of FY-4 series will be situated in orbit 36,000 km above Earth at 99.5 degrees east and will now go through several months of on orbit testing. The second and third satellites of FY-4 series have been added to the launch schedule for 2018 and 2020. As part of the capable network of weather satellites in China, the FY-4 satellite series will also be an important player in the World Meteorological Organization Integrated Global Observing System and will make a greater contribution to regional disaster prevention and reduction.

According to Yu Xinwen, the Deputy Administrator of the China Meteorological Administration (CMA) and commander-in-chief of FY-4 satellite program, FY-4-01 achieves an integrated payload configuration, thereby multiplying the functionality of the FY-4-01 while substantially cutting down on research and development costs. Traditionally, the imager and sounder are carried by different satellites to prevent interference. However, FY-4-01 successfully overcame this problem and various instruments onboard can cooperatively work on the same platform without interfering with one another. The combination of imaging and vertical observation is similar to a doctor having X-ray pictures as well as possessing CT pictures. The data from different scanning parts and directions can provide more precise diagnose of diseases. In this sense, FY-4-01 serves as a heavyweight in improving the accuracy of weather forecasting.