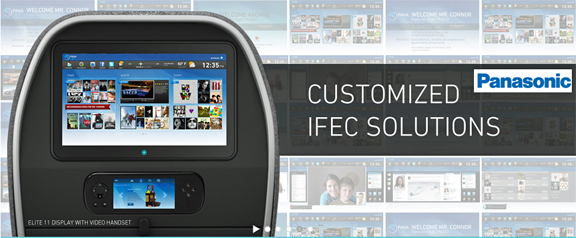 [Satnews] Astronics AeroSat Corporation (AeroSat), a wholly-owned subsidiary of Astronics Corporation (NASDAQ: ATRO), and Panasonic Avionics Corporation (Panasonic) have formed a strategic partnership to bring superior high-speed connectivity services and global live television programming to the Business & VVIP aviation market.

The partnership, which was announced during the NBAA 2015 Business Aviation Convention & Exhibition, connects Astronic's unmatched, tail-mounted SATCOM solution to Panasonic's Global Communications Services network and enables high-speed, dedicated data and internet services, four channels of global television programming and regional DBS-TV for business and VVIP aircraft—all from a single antenna.
To additional information, visit Astronics AeroSat at NBAA 2015 in booth #C8543 and Panasonic Avionics in booth #C13146 from November 17 through November 19.