Nothing quite like something new... and there's a great deal of "new" at the D.C. trade event, including a new dual-band aero antenna from Gilat.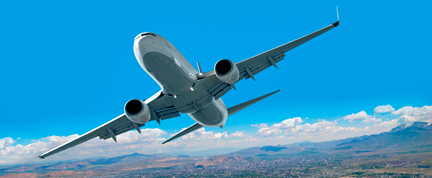 This new offering will be unveiled on Tuesday, March 7, at 10:45 a.m. at the Gilat booth #709. The in-flight connectivity dual-band aero antenna combines KuKa technology. The dual band capability enables continuous broadband connectivity for commercial aircraft traveling air routes that require a combination of Ka- and Ku- coverage to serve the full air route. The antenna further meets the volume requirements for radome line-fit installations on both Airbus and Boeing aircraft, while optimizing its aperture size under the available volume.
"The Gilat/Hughes partnership has resulted in one of the most innovative development projects in the global IFC space," said Michael (Miki) Barak, VP Mobility Division, at Gilat., who added that the antenna development is based on the firm's long standing expertise in mobile satellite antennas and their aero transceivers and plays a key part in Gilat's IFC strategy.