While attending the 69th edition of the International Astronautical Congress in Bremen, Germany, Space Foundation CEO, Tom Zelibor, signed an agreement with Italy's Fiera Roma and Fondazione Amaldi to organize the first European forum dedicated to the global development of projects and technologies derived from the space industry.

Being held in December 2019, at the Fiera Roma in Rome, Italy, the New Space Economy European (NSE) Expoforum 2019 will assemble the best and brightest of the European space community — agencies, governments, enterprises, research centers, investors, international buyers, SMEs, start-ups, innovators, venture capital funds and showcase their innovation and leadership with the New Space Economy.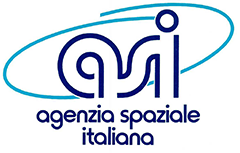 Working with ASI, the Italian Space Agency, and the NSE's organizers, the Space Foundation will provide guidance and inputs on speakers, panels, presentations and contents for the multi-day program, including the Scientific Committee of the event, which will be guided by Roberto Battiston, President of ASI, the Italian Space Agency.
Executive Comments

At the signing ceremony, Space Foundation CEO Tom Zelibor said that the Space Foundation prides itself on opening doors of opportunity for everyone in the space frontier. Working with these Italian partners, the New Space Economy Expoforum will showcase the innovation, imagination and commitment of Europe's most enterprising space leaders.

Pietro Piccinetti, CEO and General Manager of Fiera Roma, which will host the event added that a partnership with the Space Foundation provides enormous momentum. Having the organization's team of top organizers in the industry gives Fiera Roma a tremendous start to building an event which is a real showcase — Italian and European — to show the new business models that form the New Space Economy. Those businesses and innovations cross all sectors and activities of lives and economy. Each of those deeply permeate the entire Italian economic structure and the plan is to engage a large part of those small and medium sized enterprises that are the backbone of the nation's entrepreneurial system. The Space Foundation can only lead us closer to the target.

In pledging his assistance and cooperation with the NSE Expoforum 2019 program, Roberto Battiston, President of ASI, added that the impact of Space Economy is growing and the growth is extremely visible worldwide. Italy is in first line with a wide range of initiatives, public and private, that involve all the actors of a chain which is indeed lively and dynamic. Yet we know Space Economy crosses all boundaries and now calls Europe to meet the challenges of the global economy.