General Atomics Aeronautical Systems, Inc. (GA-ASI) and L3 Technologies, Inc. (NYSE:LLL) have announced the development and successful flight test of a full-band Signals Intelligence (SIGINT) ISR capability for use on a Predator B® Remotely Piloted Aircraft System (RPAS).
L3's SIGINT solutions were integrated into a wing-mounted GA-ASI pod and flight tested on the GA-ASI Medium-Altitude Long-Endurance (MALE) MQ-9 Predator B RPAS. This game-changing capability provides significant mission expansion for MQ-9 operations against modern threats in new operating domains.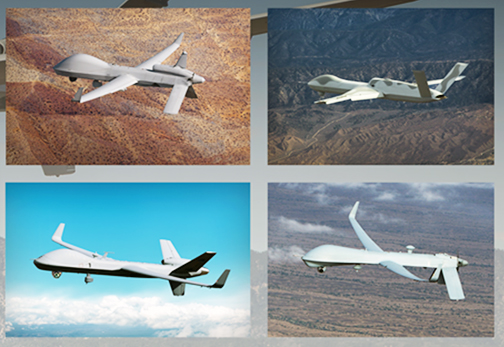 Jointly funded by GA-ASI and L3, this new podded solution was developed in eight months and successfully flight tested in May 2019 on a GA-ASI MQ-9 operating from GA test facilities in Yuma, Arizona.
Jeff Miller, L3's SVP and President of its ISR Systems business segment, stated that the successful collaboration between L3 and GA-ASI provides a new dimension for ISR employment of MQ-9 aircraft and provides expanded options for warfighters in the ISR domain. L3 will provide the company's family-of-systems (FOS) SIGINT payload into the unmanned air vehicle arena in cooperation with GA-ASI and to provide increased capabilities for GA-ASI's current and future MQ-9 weapon systems customers.
Linden Blue, CEO of GA-ASI, noted that the company's work with L3 Technologies will develop this capability for the MQ-9. Generating Electronic Order of Battle (EOB) is a key capability of strategic importance to the U.S. and its allies — integrating L3's world-class SIGINT system further enhances the MQ-9's utility in the ISR arena.