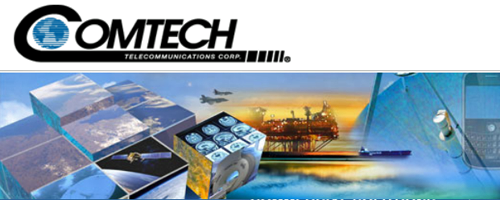 Comtech Telecommunications Corp. (Nasdaq:CMTL), during the company's Q3 of fiscal 2018, has revealed that their Orlando-based subsidiary, Comtech Systems, Inc, which is part of Comtech's Government Solutions segment, received orders of approximately $6.5 million to provide tactical troposcatter equipment and to design and install ISR Video Downlink Systems for the Armed Forces of the Philippines (AFP).
The Modular Transportable Transmission System (MTTS) troposcatter terminals will enable the Armed Forces to establish data links between island locations that were previously beyond the reach of high bandwidth terrestrial communications. These systems are an integral part of the AFP C4I Modernization plan, and will be utilized to transport various types of data from remote locations to command centers for real time decision making. The Video Downlink systems will allow the AFP airborne assets to deliver ISR data for distribution to ground-based decision makers in real time, and are designed to support future upgrades of AFP ISR capabilities.
Fred Kornberg, President and Chief Executive Officer of Comtech Telecommunications Corp., commented that the firm believes this award by the Armed Forces of the Philippines demonstrates the company's long-standing troposcatter market leadership position and the firm's belief that many other international countries can benefit from incorporating troposcatter systems in complex command and control (C&C) systems. As the only modern field-proven deployable troposcatter system, the Comtech MTTS is a natural choice for the AFP.