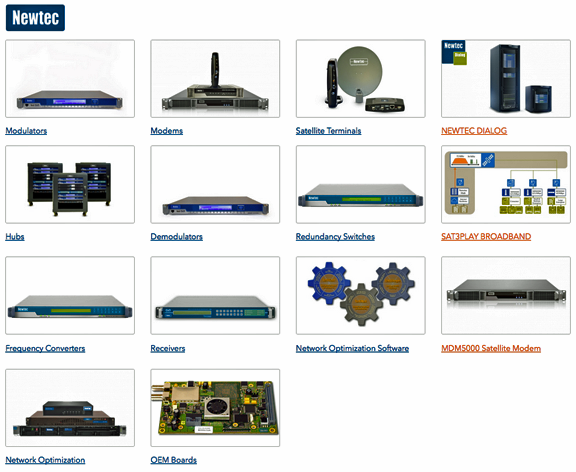 Newtec will be showcasing the full benefits of their new Newtec Dialog® Release 1.3 for Multi Service Broadcast Applications, and the first-ever DVB-S2X High Throughput VSAT modem (MDM5000) for All-IP high bit-rate SNG contribution and connectivity, at the NAB2016 event that is running from April 16th through the 21st in Las Vegas, Nevada, at booth # SU2324.

The company will also be displaying their latest satellite broadcast developments...
Newtec Dialog: now meets the untapped demand for very high throughput services in Maritime, Oil & Gas, Backhaul & Trunking, and HD multi-camera & UHD contribution
New release of our DVB-S2X, DVB-S2, DVB-DSNG and DVB-S Broadcast modulator – M6100 Broadcast Satellite Modulator
Dense Multi-Carrier Satellite Gateway for efficient distribution to towers and head-ends – MCX7000 Multi-carrier Satellite Gateway
Our technologies improving efficiency and resulting in more throughput:

DVB-S2X: 30 percent more throughput
Equalink 3: predistortion for DTH and Primary Distribution (DVB-S2/DVB-S2X 8 PSK and 16APSK)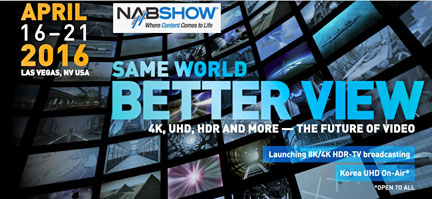 Newtec will be offering live demos of their Mx-DMA® in action—those in attendance will be able to witness dynamic carrier resizing without any service impact, thanks to the return technology incorporated into this product. Watch dynamic carrier resizing without any service impact thanks to Mx-DMA return technology. Demos may be booked at this direct link.