Kratos Defense & Security Solutions, Inc. (Nasdaq: KTOS) has been awarded a contract by SKY Perfect JSAT Corporation (SJC), to design and build gateways for SJC's new High Throughput Satellite (HTS) network — the JCSAT–18 HTS satellite, launching in 2019, will deliver broadband and mobile communication services to Asia Pacific and Eastern Russia.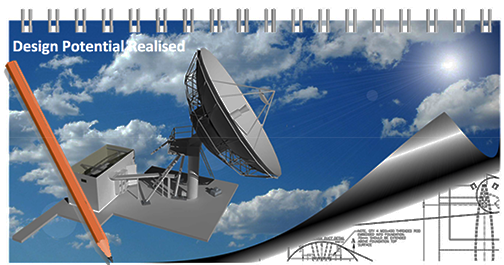 Kratos will design and build a state-of-art Ka-band multi-site gateway solution for SJC's new JCSAT-18 satellite. Kratos' gateway solutions are assembled and tested in Kratos' integration facility to enable rapid on-site assembly and commissioning. This results in both higher quality and faster time-to-market than traditional piecemeal ground station deployments and protects SJC's investment by reducing complexity and risk.
HTS next generation satellites leverage spot beam waveforms to achieve approximately 20 times the throughput of previous generation satellites. Successful delivery of these types of high-bandwidth services requires important changes to the current ground infrastructure which is designed and optimized for traditional satellite operations. Kratos offers a broad portfolio of integrated Kratos products that provide satellite operators comprehensive gateway solutions in the industry. Kratos' gateway solution includes a variety of ground station services from monitoring and control and network management products through high-performance antennas enabling satellite operators to maximize their HTS business model investment.
The SJC contract award is for a multi-site gateway solution that will include Kratos' high-performance 13 meter Ka-band Turning Head Antennas and Compass® monitoring and control system. The pre-integrated solution will be installed at various SJC locations with control equipment centralized in the company's Network Operations Centre.
Executive Comments
Koki Koyama, SJC's Senior Managing Executive Officer and President of Space Business, said that in the company's efforts to deliver HTS services across the Pacific and Eastern Russia, SJC sought a long-term partner with a comprehensive portfolio of ground service products and a track-record of building high-performance gateway. The Kratos team was extremely responsive to the company's design needs and this partnership marks another major milestone toward the launch of the JCSAT-18 satellite.
James Kramer, Kratos SVP, added that satellite operators deploying HTS networks need to build new Ka-band ground infrastructure suitable for initial operations, but also designed for growth as business requirements evolve. Kratos appreciates the continued confidence that SJC has shown in the company to help maximize their investment with a high performance, multi-site gateway solution — one that supports their business model both now and in the future.