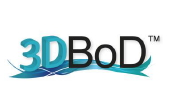 Advantech Wireless' 3-dimentional BoD (Bandwidth-on-Demand) Scheduling and Bandwidth Allocation System - 3D-BoD™was released.
Additionally, recently WaveSwitch™ was released that is a solution to address the high complexity of new generation satellite services without degrading service quality. It accomplishes this with service modeling architecture that dynamically optimizes waveform assignment to achieve the highest application performance, with minimum satellite bandwidth resources.
Advantech Wireless new ASAT II™ WaveSwitch™ technology is based on a 3-dimentional BoD (Bandwidth-on-Demand) model factoring Bandwidth, Waveforms, and Service Level Commitments. 3D-BoD delivers efficient bandwidth utilization.
Advantech Wireless practices bandwidth management techniques in order to optimize bandwidth management availability to support multi-service and variated SLA (Service Level Agreement) delivery.
With multi-service traffic flows, a variety of applications, different traffic density rates, and varying bandwidth peaks, WaveSwitch™ achieves service quality and user experience to customers in the bandwidth efficient means by combining the power of all three waveforms in a real-time manner.
Oscar Glottmann, CMO Satellite Networks Business Unit at Advantech Wireless said, "With HTS bandwidth abundance and lower costs, vendors must address new SATCOM systems requirements for multiservice and the seamless integration of SCPC high data rate capabilities with MF-TDMA VSAT high oversubscription capabilities into a single platform. For the first time, based on 3D-BoD and WaveSwitch technologies, Advantech Wireless delivers on-the-fly waveform switching between MF-TDMA, Adaptive SCPC (ASCPC™) and real bi-directional SCPC in its new generation ASAT II multi-service VSAT platform. Together with our multiplatform VSAT Modems supporting the three waveforms, ASAT II delivers unparalleled satcom multi-service capabilities."
'http://www.advantechwireless.com/?s=WaveSwitch&post_type=product&sentence=1