A General Dynamics Mission Systems and NASA team have successfully completed a milestone with the installation and initial checkout of equipment needed to upgrade two NASA Space Network ground terminals at NASA's White Sands Complex in New Mexico.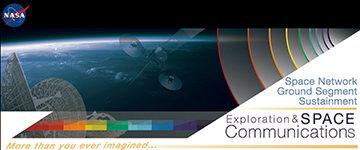 Site integration readies the updated ground terminals for 'end-to-end' communications testing scheduled for later this year. The installation, integration and testing are part of the NASA Space Network Ground Segment Sustainment (SGSS) program. The Space Network ground terminals provide command, control, communications and operations management for the Tracking and Data Relay Satellite (TDRS) constellation, the space element of NASA's Space Network. The TDRS constellation is responsible for communicating with more than 40 space-client missions including the International Space Station and Hubble Space Telescope.
General Dynamics is also working with the NASA team to complete 40 individual mission transition plans, defining the specific steps needed to move the operation of each TDRS client satellite from the legacy ground system to the new system. With the technology updates, the ground system will have greater resiliency to secure and manage unanticipated disruptions of the Space Network. It will also be able to expand and manage new NASA missions, in addition to those currently operated by the Space Network.
General Dynamics Mission Systems is a business unit of General Dynamics (NYSE: GD).
Manny Mora, VP and GM of General Dynamics Mission Systems, said that the NASA Space Network Ground System is the communications hub for 40 individual space missions currently on orbit, with more missions planned in the future. This is a very large-scale, complex program and together with the firm's NASA team, GDMS is making significant progress without interrupting the legacy Space Network Ground System's day-to-day operations.