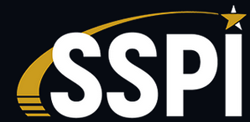 Space & Satellite Professionals International (SSPI) has appointed Keith Johnson, Chief Operating Officer of Speedcast, to the organization's Board of Directors, effective July 1 — this is Mr. Johnson's first term serving on the Board.
"It is an honor to be asked to join the Board of SSPI," said Keith Johnson. "Representing Speedcast, our customers and partners, I look forward to contributing to the Board and the global initiatives of SSPI. SSPI is a highly respected global organization which provides value to the industry and it will be a privilege to serve alongside many friends and colleagues in this endeavor."
Mr. Johnson brings with him more than 30 years of leadership experience in the space and satellite in the industry. He has worked with Speedcast since 2014, prior to which he spent more than 25 years at CapRock and, following its acquisition by Harris, Harris CapRock Communications. Mr. Johnson is a global leader with strengths in strategy, business development, sales and marketing management, operational excellence, change management, and culture transformation.
SSPI's Board of Directors attracts a cross-section of the commercial satellite business, from manufacturing to launch to services. In addition to Mr. Johnson, the SSPI Board of Directors include:
David Myers, President, Communications Sector, Peraton (Chair & President)
Ed Giovannini, Vice President, Media Sales, Ericsson (Treasurer)
Michael Antonovich, CEO, Eutelsat Americas
Stuart Baillie, Vice President, Distribution Technology & Affiliate Services, Viacom
Ariane Cornell, Business Development & Strategy, Blue Origin
Jonathan Crawford, President & CEO, The SPACECONNECTION
Christine Ehrenbard, Director, Broadcast Distribution, CBS
Tony Gingiss, CEO, OneWeb Satellites
Gary Hatch, Director, ATCi
Jonathan Hofeller, Vice-President of Commercial Sales, SpaceX
Christopher Johnson, President, Boeing Space Systems International
Jason Juranek, CEO and CFO, Globecomm
David Kagan, President and Chief Operating Officer, Globalstar
Nathan Kundtz, Chief Executive Officer and President, Kymeta Corporation
Richard Leshner, Ph.D., Vice President, Government Affairs, Planet
Dave Rehbehn, Vice President, International Sales, Hughes Network Systems
Thomas Van den Driessche, Chief Executive Officer, Newtec
Ric VanderMeulen, Vice President and General manager, Government Satcom, ViaSat
Bill Weller, Vice President, Marketing & Sales, Space Systems/Loral
Alan Young, Chief Operating Officer, Crystal
Elias Zaccack, Senior Vice President, Commercial, Americas, SES
SSPI's Executive Director, Robert Bell, said that the organization is fortunate to be able to attract leaders of the caliber of Mr. Johnson. The SSPI Board mixes C-Level executives from every sector of the industry with experts in sales and business development, broadcast, government and technology.