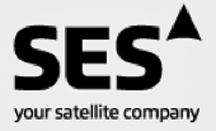 [Satnews] SES S.A. (NYSE Euronext Paris and Luxembourg Stock Exchange: SESG) and Intersat announced they have signed a multi-year contract to expand the latter's Internet service offerings to East Africa.
Intersat is using the Ku-band capacity on SES's NSS-12 satellite via the SES Djibouti teleport. The company will offer shared and dedicated internet services delivered via the latest and most advanced iDirect VSAT technology, with a capacity of up to 70Mbps. Intersat currently serves more than 200 VSAT terminals using the SES service.
Executive Comments
"Intersat is in the business of breaking down the price barrier that has held back the majority of Africans from benefiting from the internet. Not only have we connected businesses, government organisations, internet service providers, educational institutions and hospitals, but we have also brought affordable broadband internet via satellite to rural Africa," said Subrata Roy, Chief Technical Officer at Intersat. "The new deal on NSS-12 satellite's Ku-band will allow us to double the number of terminals we serve by 2016."
"The agreement with Intersat allows us to better serve customers in the East African market who have little or no access to terrestrial based connectivity. The combination of premium and high-powered satellite capacity, and the use of the latest iDirect technology and high-grade teleport, will give Intersat an added advantage in the marketplace," said Ibrahima Guimba-Saidou, Senior Vice President, Commercial, Africa at SES.