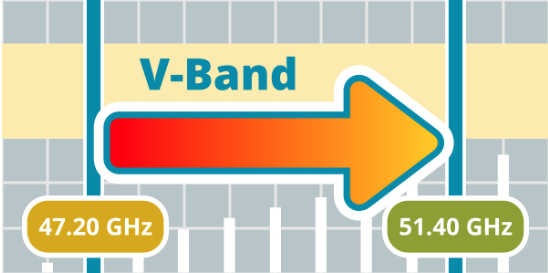 As global consumption of bandwidth-intensive data and broadcast services increases, higher throughput satellites will be a requirement in the future. Recognizing the satellite industry's need to tackle this important challenge WORK Microwave announces the availability of the industry's first qualified V-Band frequency converters which cover the full ITU uplink bandwidth range from 47.20 to 51.40 GHz, and that are available in various dimensions of outdoor housings.
Matthias Stangl, director of analog satcom products at WORK Microwave said that over the years, they have seen the industry move into new bands, from C- to Ku- and Ka-Band, in order to relieve pressure on available bandwidth. Now, it's time to make use of the tremendous potential of future-forward technology like the V-Band. WORK's V-Band converters set the benchmark for innovation thanks to a unique feature set and readiness to deploy in the real world. The company is excited to lead this industry initiative and address the emerging commercial need for high-frequency Satcom equipment.
WORK Microwave's converters offer excellent phase noise, gain flatness, spurious response, group delay, and a multichannel architecture that enables wider coverage of each frequency band.