The SBIRS constellation is a space-based infrared system providing critical IR data for missile warning, missile defense, technical intelligence, point of impact and battlespace awareness—the program encompasses satellites and payloads in GEO and Highly Elliptical Earth Orbit (HEO), ground processing, and command and control elements.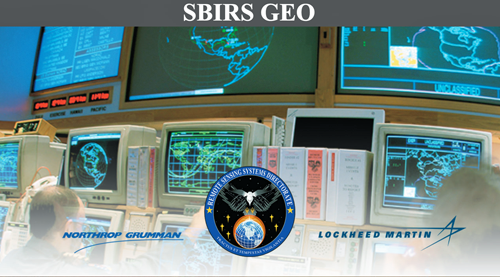 Operated by the US Air Force Space Command's 2nd Space Warning Squadron and 11th Space Warning Squadron, the integrated system supports multiple missions simultaneously, while meeting stringent availability requirements. Built by Lockheed Martin Space Systems, that company has now been awarded a contract mod for SBIRS by the USAF for work to enhance the cyber capabilities of the system's ground system, to include technological improvements as well as the engineering and manufacture of additional ground system capabilities.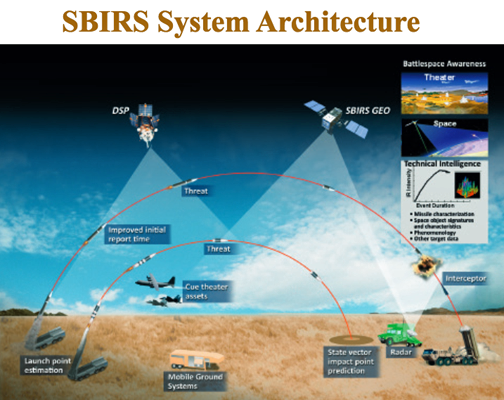 The ground system features the management of the SBIRS objective constellation of 4 GEO satellites, 2 HEO payloads, and legacy DSP satellites. The key functions include mission planning/payload tasking, constellation management/telemetry, tracking, and commanding (TT&C), mission processing as well as Event reporting and data distribution. The ground control portion provides normal, survivable and endurable operating modes, primary and backup mission control stations and remote ground stations in CONUS and overseas and distributed high-availability server architecture
The contract will be managed by the Space and Missile Systems Center (SMC), which is based at Los Angeles Air Force Base, with the work to come to fruition by mid-summer of 2019. The contract is valued at some $13.4 million.
SBIRS GEO 1 was launched on May 7, 201—the latest missile warning satellites, GEO-5 and GEO-6, are based on the modernized A2100 spacecraft, which was a no-cost update that reduced costs and cycle times all the while increasing the potential to incorporate future, modernized sensor suites.
Infographic is courtesy of Lockheed Martin.