GateHouse Telecom is currently working on a new Software Defined Radio (SDR) based technology that will make it possible to use multiple satellite systems on the same physical SATCOM terminal.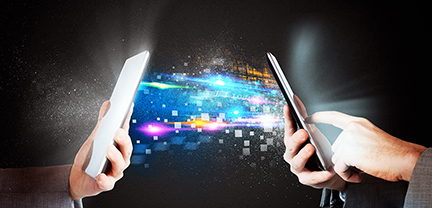 For decades, users of SATCOM terminals have had to operate with a separate SATCOM terminal for each satellite service. But soon, GateHouse Telecom will introduce a brand-new interface allowing users to run the same SATCOM terminal hardware and interface on different satellite services.
Executive Comments
Svend Holme Sørensen, Product Manager at GateHouse Telecom, said the company believes there is a need for a simple RESTful interface for applications to connect via satellite services – A Universal Satcom Application Interface. To stay connected, user terminals have to adapt to changes in data routing and frequent changes of satellites. The company's new software platform, when based on Software Defined Radio hardware, combined with the increasing availability of multi-service antenna systems opens the possibility of operating terminals on several satellite systems. The SATCOM industry is currently undergoing rapid change, and emerging technologies like GateHouse Telecom's new software platform can potentially open for a much more practical and cost-efficient use of multiple satellite systems. The SATCOM business is hopefully on the same path as the telecommunication industry 10 to 15 years ago. At that time, new technologies within telecoms were increasingly introduced through standardization — and this is what we would like to see in the near future of the SATCOM industry. Because of the development in the SATCOM market, user terminals can soon be used globally and access a network of the individual user's choice.
The future of satellite-based broadband solutions was also a hot topic at this year's SmallSat Symposium in Silicon Valley. Here, the SATCOM industry discussed the biggest trends and latest technologies on the market and how they will pave the way for future development. Sørensen noted that at that event, there seems to be a general wish to run satellite constellations using network management functions, for example, Software Defined Networks. However, this kind of functionality goes beyond the existing protocol specifications used today. Developers and engineers want to bring down user terminal costs by increasing volumes to improve business cases. This could be achieved by using the same user terminal for several satellite systems. And this is the solution we are currently working on.