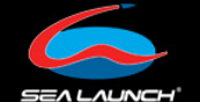 The TASS news service is reporting that the deal for selling the Sea Launch project's assets is expected to be closed in late 2017, according to Russia's Energiya Rocket and Space Corporation as published in that firm's annual report on Thursday.
According to the report, the Sea Launch Group affiliated with Energiya Corporation signed two agreements with S7 on December 23, 2016, on selling the assets of the Sea Launch project. Once all the terms of the deal are fulfilled, the ownership rights to the Sea Launch project's core assets (the assembly and command ship, the Odyssey launch platform and the ground-based equipment located in Long Beach, California) will pass to the new owners. Energiya intends to continue cooperation with the new owner of the Sea Launch project, providing all possible assistance in the complex's development and operation, the document reads.
The Sea Launch is an international commercial project of the seaborne rocket and space complex. Sea Launch Company was established in 1995 for the project's implementation. Its founders included Boeing, Russia's Energiya Corporation, the Norwegian shipyard Kvaerner (currently Aker Solutions), Ukraine's Yuzhnoye design bureau and the Ukrainian Yuzhmash rocket and space enterprise. Sea Launch Company declared bankruptcy in the summer of 2009 and, after the firm's reorganization in 2010, Russia's Energiya Corporation gained the leading role in the project. Space launches were suspended in 2014.
Space launches from the floating spaceport are expected to restart in 2018. A total of 10 to 12 launches are expected to be conducted by the company over the first five years of new operations.