RBC Signals has unveiled their all-new RBC Signals Xpress product, an X-band downlink service intended for Earth Observation (EO) satellite operators.
Designed as an affordable means for downlinking large data volumes, RBC Signals Xpress employs the robust and highly efficient RBC Signals global ground station network to deliver its service with game changing pricing notably lower than any other provider.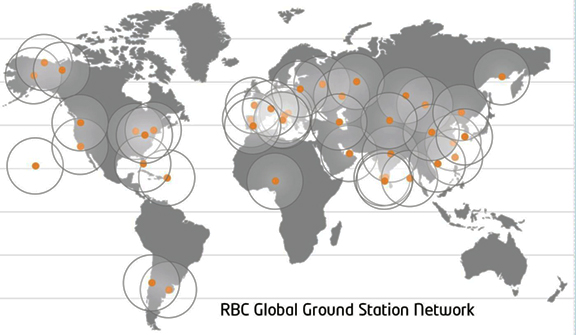 RBC Signals provides space communication infrastructure as a service to low earth orbit (LEO), medium earth orbit (MEO) and geostationary orbit (GEO) satellite operators. The company's rapidly expanding global network includes over 65 antennas in more than 40 strategic locations, supporting all major frequency bands. With shared multi-mission systems as well as mission-dedicated antennas, RBC Signals improves latency, resiliency, flexibility and data download capacity.
The RBC Signals Xpress service is provided through RBC Signals' shared antenna assets only and is commercially available globally to customers effective August 5, 2019. RBC Signals also offers ground station licensing services, with varied pricing based on jurisdiction and location.
Christopher Richins, Founder and CEO of RBC Signals, said RBC Signals Xpress fills a gap in the Earth Observation market for a reliable space communication service that allows operators to deliver large amounts of data to Earth effectively. The company's shared economy business model allows th to easily offer the service at a price point significantly lower than competitors, to the distinct advantage of our customers. From its inception, the company has focused on delivering services that fit the firm's customer's requirements – both technical and commercial.