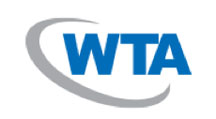 [Satnews] The World Teleport Association (WTA) has announced that Pierre-Jean Beylier, the CEO of SpeedCast, has been named as its 2016 Teleport Executive of the Year.
Mr. Beylier will be honored during WTA's Teleport Awards for Excellence luncheon on March 8 during SATELLITE 2016. The Teleport Executive of the Year award is presented to an individual for demonstrated entrepreneurship, leadership and innovation in the development or operation of a teleport-based business.
Under the leadership of Pierre-Jean Beylier, known as PJ, SpeedCast executed five acquisitions in 2015, which doubled the company's revenue, while achieving 99% retention of the staff in the acquired companies. This remarkable performance stems from corporate values summed up in the acronym "CAST"—Customer-focused, Agile and responsive, Success through people and Team spirit. The work of integration these acquisitions is called Project Bordeaux, whose goal is to turn six companies into one streamlined and efficient organization. Project Bordeaux stresses communication: giving all team members visibility into what the organization is doing, what it has achieved and what is coming next. The result has been increasing cross-team collaboration leading to a higher "win" ratio and faster project delivery.
PJ also leads the company's engagement with humanitarian and charitable organizations. The company has contributed equipment and technical support under the NetHope initiative for recovery from Huricane Haiyan. SpeedCast is a corporate supporter of charitable events including Australia's Big Red Ride, which raises money for muscular dystrophy research, World Championship Sailing in Japan, and other events. With its focus on nonprofit organizations, SpeedCast is also a major supplier to such NGOs as UNHCR, UHHDOC and Save the Children International. From his base in Hong Kong, PJ has built a company with global reach across the mobile, maritime, energy, government, mining and NGO markets.
During the 2016 Teleport Awards for Excellence luncheon ceremony, hosted by Crystal, WTA will also honor its Independent Teleport of the Year and Teleport Technology of the Year. The luncheon begins at noon on the 8th of March and is free to WTA members who register. Attendance is also available on a paid basis to non-members. Registration is available online on WTA's website.
In addition to Mr. Beylier, the list of Teleport Executive of the Year alumni includes Avi Cohen, CEO of RR Media; Bill Tillson, Co-CEO of Encompass Digital Media; Adrian Ballintine, Founder and President of NewSat Ltd.; Jaime Dickinson, President of NewCom International; Doug Tutt, Chief Operating Officer and President of Global Energy Services, CapRock Communications; the late Kenneth Miller, President and Chief Operating Officer, Globecomm Systems; David Rivel, Founder & CEO, RRsat Global Communications Network; Nick Thompson, Managing Director, Arqiva Broadcast & Media; Brent J. Gale, Vice President of Satellite and Broadcast Operations, EchoStar; Norberto Alvarez Vitale, President, Teleport Internacional Buenos Aires; and Jorge Luis Villarreal Schutz, CEO of Elara Comunicaciones.Click here for a complete list.
"A healthy technology sector offers opportunities to small, entrepreneurial companies as well as to midsize and large firms with the potential to acquire them," said executive director Robert Bell. "The teleport industry is just such a sector and executives like PJ Beylier not only build on the success of the companies they acquire but increase the potential of the industry for growth."