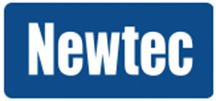 [SatNews] At the SET tradeshow in São Paulo, Brazil, the broadcast aspect of Newtec Dialog will be highlighted—Newtec Dialog is a scalable and flexible multiservice satellite communications platform.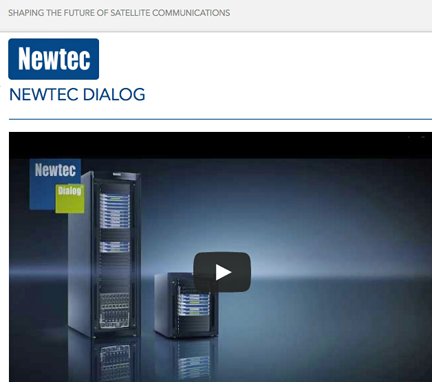 Today, broadcasters see a growing need for IP connectivity in their contributions. Whether it is to support automated workflows, for fleet management, remote monitoring or just to have a coordination channel, IP connectivity is key. As a satellite communications platform, Newtec Dialog is able to provide this connectivity where terrestrial infrastructure is either lacking or unreliable. Newtec Dialog is designed to provide optimal modulation and bandwidth allocation regardless of the application. In addition to the well-known MF-TDMA and SCPC technologies, Newtec's engineers have developed a new patented return link technology called Mx-DMA™. Mx-DMA stands for Cross-Dimensional Multiple Access and guarantees high service availability even under fading conditions. This makes Mx-DMA ideal for live contributions in Ku- and Ka-band.
Newtec's 3000 series modems are a compact and cost efficient solution for flexible contribution. Occupying only half a rack unit, this compact modem is able to achieve transmission speeds of up to 21 Mbps. The support of different transmission technologies (MF-TDMA, Mx-DMA or SCPC) makes the 3000 series a versatile modem suitable for different use cases.
Additionally, Newtec's professional 6000 series of broadcast satellite modulators, modems, OEM boards and hubs are now software upgradeable to the new DVB-S2X transmission standard. DVB-S2X reaches efficiency gains over DVB-S2 of up to 51% for high speed professional applications and up to 20% for Direct-To-Home (DTH) applications. This is much needed as the growing consumption of video and data, and the ever growing consumer demand for higher quality video, such as HD and (4K) UHDTV, continue to squeeze bandwidth. Satellite operators and broadcasters using Newtec's equipment can cut costs or deliver more and higher quality content within the same capacity.

"Newtec has been present in the South American satellite contribution market for quite some time already and more recently Newtec equipment has been used extensively during the 2014 World Cup," said Bart Van Utterbeeck, General Manager of Newtec's South American office. "Over the last years we have observed a growing demand for cost efficient IP connectivity as well as the possibility to mix live and file-based contributions. Newtec Dialog can offer exactly that."
To learn more, please visit the Newtec infosite located at http://www.newtec.eu/