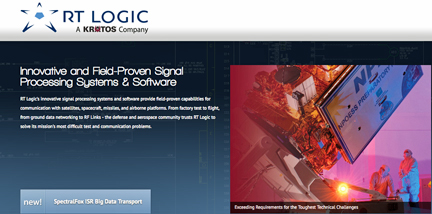 [SatNews] Kratos Defense & Security Solutions, Inc. (Nasdaq:KTOS) has revealed that their RT Logic subsidiary has been awarded a $1 million follow-on contract to provide ground system components for the USAF GPS OCX program.
This brings RT Logic's total OCX contract awards to more than $4 million. OCX is the next generation GPS ground system designed to bring flexibility, adaptability, and modularity to the Position, Navigation, and Timing (PNT) mission. RT Logic is the primary equipment supplier for the Command and Control (C2) portion of OCX, providing software Front End Processor (FEP) units and AFSCN (Air Force Satellite Control Network) Gateways.
RT Logic supports Raytheon, the prime contractor for GPS OCX, with RT Logic's net-centric software products for C2 of the GPS III satellites using next generation IP cryptosystems. These IP cryptosystems use industry-standard IP interfaces, eliminating the need for custom serial interfaces, thereby easing integration challenges, improving reliability, lowering transition risk and reducing cost. RT Logic's software-based products will enable Raytheon to add new features to meet evolving requirements as needed. In addition, RT Logic will build a high fidelity lab environment that simulates the GPS mission string. This lab system will allow Raytheon to cost effectively resolve issues, integrate and simulate new functionality and maintain the system without impacting the operational mission or Raytheon's regression testing schedules.
For additional information, please visit http://www.RTLogic.com/.