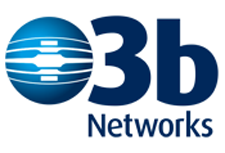 O3b Networks, a wholly owned subsidiary of SES, has reported that the company has worked with X, Alphabet's self-described "moonshot factory," to provide high throughput, low latency broadband Internet and 4G/LTE mobile service via Project Loon in Peru.
Recently, the El Niño weather phenomenon has deluged parts of Peru with nearly 10 times the typical rainfall, causing widespread flooding and mudslides — these have caused heavy damage to the nation's telecommunications infrastructure. Many Peruvians have been displaced and the Peruvian government had to restore communications capabilities as quickly as possible.
Project Loon, with its balloon-based Internet network, was in an ideal position to provide much needed infrastructure support. Loon balloons float in the stratosphere at an altitude of 20 km and can extend connectivity to where it is needed, regardless of any situation below. X had already been flying Loon balloons over Latin America for several months, running connectivity tests with telecommunications partners. When ground infrastructure began to be impacted by the flooding, the Project Loon team reached out to the government to offer its innovative solution — providing basic Internet and mobile connectivity over the Loon balloons already aloft.
The Project Loon team worked with O3b Networks — the only satellite network able to provide fiber-like throughput and latency to fully support native 4G/LTE — as well as several local technology partners to join in restoring connectivity to Peruvians affected by the flooding. The combination of the Project Loon targeted cell coverage and O3b's FastConnect, a rapidly deployable, fiber-like, performing satellite terminal providing high speed connection to the Internet, was the perfect combination to provide much needed communications infrastructure to those in the impacted regions.
Steve Collar, CEO of O3b Networks, reported that O3b is excited to be working closely with the Project Loon team, Peruvian government and other collaborating technology companies to help tens of thousands that have been hit hard by the recent floods to get back online. The project has already carried 160 GB of data to people over a 40,000 square kilometer area. This is a perfect example of companies and government thinking outside the box and working together to make a positive impact on communities in need.