[SatNews] ..."to deliver communications solutions, faster and more efficiently, in remote areas, worldwide."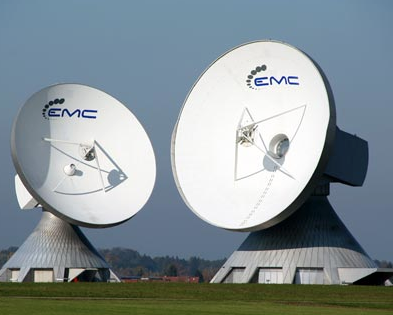 Global satellite (VSAT) and terrestrial communications solutions provider Emerging Markets Communications (EMC) announced today it has added six new field support centers in key remote countries to respond faster to customers' communication requirements. With this expansion, EMC has 41 field support locations worldwide, with 7 additional centers planned to come online by the end of 2014.
"Our investment in the growth of our field support locations aligns with our strategy to better-position EMC to deliver communications solutions, faster and more efficiently, in remote areas, worldwide," says Sal Salvador, Sr. Vice President, Operations. "The increased demand for remote communications in key verticals such as oil and gas, enterprise, carriers and NGOs, underscored our decision to open these facilities to provide a more reliable service to our customers."
The new field support sites are in remote regions to service customers with operations in the Gulf of Mexico, South America, Europe, Africa and Asia-Pacific. Each facility contains VSAT inventory and spare parts for EMC engineers to deploy, maintain and repair satellite connectivity services. EMC's engineers are available 24 x 7 and support not only local areas, but neighboring countries as well, maintaining visas for immediate access.
The storage of spare parts inventory at these field support locations also enables EMC engineers to deploy new services faster, drastically reducing or completely eliminating the time and expense required for shipping and customs. In addition, the field support engineers are in tune with local customs, languages and processes.
"Our infrastructure of field support locations and dedicated engineers throughout the world gives EMC a unique advantage when it comes to providing the best support for our customers," says Sal Salvador. "Not only are we able to reach our customers and their network sites more quickly, but having local engineers hired and trained by EMC to work in these remote places reduces challenges pertaining to cultural standards and language barriers."
List of EMC field support locations:

North America: Miami, Florida; Kapolei, Hawaii; Louisiana (Planned); San Antonio, Texas (Planned); Mt. Jackson, Virginia
South America: Buenos Aires + Neuquen, Argentina (Planned); Belo Horizonte, Rio de Janeiro, and Sao Paulo, Brazil; Lima, Peru

Europe: Raisting, Germany; Madrid, Spain; Moscow, Russia; Aberdeen + Redditch, UK

Middle East/North Africa: Kabul, Afghanistan; Cairo, Egypt; Basrah + Baghdad, Iraq; Tripoli, Libya; Riyadh, Saudi Arabia; Sharjah, UAE

Africa: Luanda, Angola; Contonou, Benin; Yaounde, Cameroon; Abeche, Mondou + N'Djamena, Chad; Kinshasa, Goma, Lubumbashi, DRC; Addis Ababa, Ethiopia; Nairobi, Kenya; Libreville, Gabon (Planned); Maputo, Mozambique (Planned); Niamey, Niger (Planned); Lagos, Nigeria; Dakar, Senegal; Freetown, Sierra Leone; Khartoum, Sudan; Harare, Zimbabwe

Asia-Pacific: Dhaka, Bangladesh; Hyderabad, India; Jakarta, Indonesia; Almaty, Kazakhstan; Port Moresby, PNG (Planned); Kuala Lumpur, Singapore