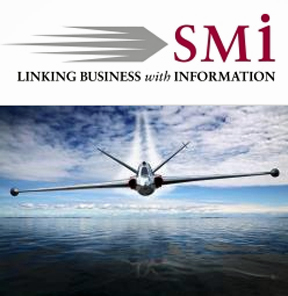 [SatNews] SMi's 4th annual Intelligence Surveillance and Reconnaissance (ISR) 2015 conference will occur from April 20th through the 21st in London.
Brigadier General Friedrich Teichmann, Director Geospatial Department from the Austrian Ministry of Defence and Alessandro Vivoli, Project Officer Intelligence Surveillance & Reconnaissance Collection from the European Defence Agency have both joined the speaker line-up for this conference.
Brigadier General Friedrich Teichmann will present on day 2 of the conference and will present on: Innovative Synthesis of non-commercial Geo-Data and -Information into Intelligence Products for Comprehensive Approach Missions. His presentation will focus on:
Commercial and non-commercial Geo-data and Geo-Information sources
GeoIntel Products for asymmetric warfare
Comprehensive Approach and Humanitarian Relief Missions
Crowd sourcing in the Geo-world as an innovative tool
Challenges for Geo-Crowd sourcing applications
Alessandro will present on day one of the event and will discuss: EDA effort in ISR capability development process, with a focus on:
The European Defence Agency (EDA) framework
The Capability Development process
The study on persistent surveillance (SULTAN)
Both speakers will be joining an extensive line-up of senior military officials providing the latest international military update on current ISR capabilities. The industry event will focus on all three types of ISR—Naval, Airborne, and Land. Click here for more information.
Five presentations not to be missed:
1. NATO's Joint ISR
Robert Murray, Head of ISR, Defence Investment Division, NATO Headquarters
2. United States Air Force ISR 2015 Priorities
Lieutenant General Robert Otto, Deputy Chief of Staff for Intelligence, Surveillance and Reconnaissance, United States Air Force
3. The Evolution of a C4I System in the Middle East
Martin Robertson, Military Advisor, Royal Saudi Air Force
4. ISR Operations from the Defense Command Denmark Viewpoint
Major Jacob Bos, Airstaff, Defense Command Denmark
5. ISR: Achievements and Perspectives
Captain Vincenzo Carulli, IT MoD Teledife – Ist Dept. Chief, IT MoD Directorate of National Armaments
To view the full conference program, select this infolink.
ISR 2015 is sponsored by: 3SDL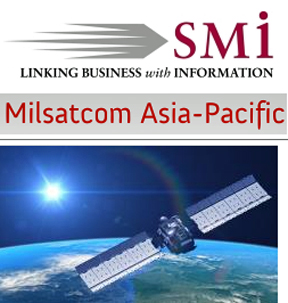 Then, from may 13th through the 14th, 2015, SMi presents their 5th annual MilSatCom Asia Pacific 2015 in Singapore.
Just announced is that Commander Marcos Imperio, Assistant Chief of Fleet Staff for Weapons Communications Electronics and Information Systems from the Philippines Navy, has joined the speaker list for this conference. He will speak at on day one of the event and will present on: Philippine Navy Satellite Communications. The Commander will join a stellar line-up of military and industry speakers' during the two day conference. The 2015 speaker line-up features:Mochamad Irwan Hariyono, Senior Staff, Geospatial Information Agency (BIG), Indonesia
Lieutenant Colonel Matthew Turpin, Chief of Asia-Pacific Strategy, Department of Defense
Nicolas D Ojeda Jr, Deputy Executive Director, Information and Communications Technology Office (ICT Office)
D D'Ambrosio,EVP, Government Services, O3b Networks
Airbus Defence & Space Speaker to be announced
Lieutenant Commander Bill Blick,Joint Commander Engineer, New Zealand Defence Force
Tom van der Heyden, CEO, Eur Asian Technology Holdings
Matthew Child, SVP Government Services, Eutelsat
Michael Pollack, CEO, The Traville Group
Nguyen Than Yen Huong, Vice President, Diplomatic Academy of Vietnam
Jen Pearce, PACOM Analyst, ProSol, UMSC
Hendriatiningsih Sadikin, Associate Professor, Geodetic & Geomatica Engineering, Institute of Technology Bandung
To view the full conference program along with speaker details please select this direct link.