These two associated companies are combining their forces to showcase their latest government and military satellite communication technologies at this year's International Defence Exhibition and Conference (IDEX). Yahsat, the UAE's global satellite operator, together with Thuraya, the mobile satellite services subsidiary of Yahsat will unveil nine new solutions that provide robust, secure and integrated satellite connectivity.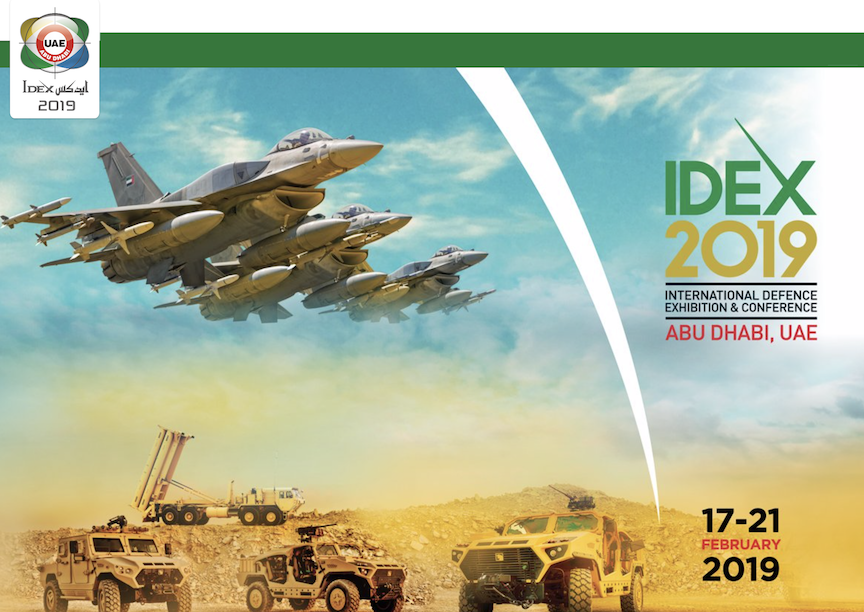 The technologies are a part of Yahsat's wider offering of integrated satellite solutions that meet the most complex security requirements of governments and defense clients. These new Yahsat Government Solutions' offerings build upon Yahsat's and Thuraya's experience in operating satellite communication services for over 30 years. Yahsat acquired a majority and controlling stake in Thuraya last year, enabling expansion of its portfolio to include Fixed Satellite Solutions and Mobile Satellite Solutions for both government and commercial clients.
Currently Yahsat Government Solutions provides the UAE armed forces with secure, reliable and robust connectivity in land, sea and air platforms. Held this year at the Abu Dhabi National Exhibition Center from February 17-21, 2019, IDEX is the only international expo in the MENA region to showcase the latest defense technology.
Ali Al Hashemi, General Manager of Yahsat Government Solutions andCEO of Thuraya said that they are proud to serve the UAE government by providing them with secure satellite communications; they are continually observing the market and in dialogue with technology providers to find the best technologies and products that enable them to better serve their clients in government and defense segments.
Al Hashemi further added that they are now able to provide the UAE Armed Forces with an enhanced offering including Beyond Line of Sight Communications, Blue Force Tracking, Secure Communications on the Move and Military Grade Handheld Communications, through combining both Yahsat and Thuraya capabilities in fixed and mobile satellite communication solutions, bringing over 30 years of experience in operating global satellite communication services.
Following the acquisition, Thuraya's two satellites that serve over 160 countries, joined Yahsat's existing network, Al Yah 1-3 satellites, to expand the group's total fleet to five satellites. As a result of the larger fleet, Yahsat Government Solutions' service portfolio now has the potential to reach a wider breadth of markets through a combination of geostationary satellites operating in the C-, Ka-, Ku- and L-bands. Together, they cover Europe, Africa, the Middle East, South America, Australia and Asia.