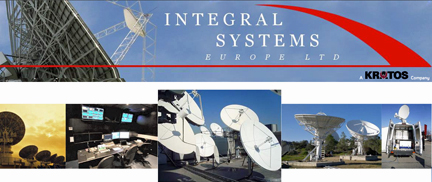 [SatNews] Kratos Defense & Security Solutions, Inc. (Nasdaq:KTOS), a leading National Security Solutions provider, announced that its Integral Systems Europe Limited (Kratos ISE UK) subsidiary has been selected by Dialog Television (Private) Limited of Sri Lanka to deliver multiple satellite Earth stations and a video platform for integration to Dialog's new and existing transmission facilities in Sri Lanka.
The system to be delivered includes a 10-terminal redundant content-ingest Earth station farm, a play-out automation system, a high-power broadcast uplink including RF equipment with a 13m Antenna, together with a network operations center (NOC) and network management system (NMS), all of which will be installed at a new disaster recovery site. Kratos ISE UK's project scope also includes upgrading the existing primary uplink facility RF System in Colombo. In a further contract award, as part of Dialog Television's MPEG-4 Migration project, Kratos ISE UK will provide a new Play-out Automation System and SDI Router upgrade for the primary uplink facility.
Kratos ISE UK will build and test the system in its ground system integration facility near Newcastle upon Tyne, UK, prior to shipping it to Sri Lanka where Kratos ISE UK will also undertake the installation, integration and testing.
For further information regarding Integral Systems Europe, please visit http://www.integ.uk.com/