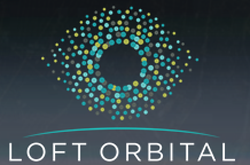 Loft Orbital has launched a $3.2 million seed funding round, which was led by Uncork Capital (formerly known as SoftTech VC), with participation from a global group of strategic investors from the U.S., Japan, Indonesia, China, Europe and the United Arab Emirates, including V1.VC, MDI Ventures (a corporate venture arm of Telkom Indonesia), Mercuria Investment Co., the Remote Sensing Technology Center of Japan (RESTEC), and Shobunsha.
This funding will allow the company to expand its global presence and further build out its software products that enable seamless hosting and operation of customers' sensors in space, according to a report at the PE Hub Network Iris Dorbian.
Globally, commercial, academic, and government organizations spend $45 billion a year to collect Earth Observation (EO) data from space for applications including environmental monitoring, water resources management, disaster assessment, and global security. Typically, however, these organizations have no choice but to spend tens and even hundreds of millions of dollars, face several years of lead time, and hire large staffs of aerospace engineers in order to collect the information they need. That's why Loft Orbital is making it easier for almost any organization to launch a satellite into space in order to collect information that was never before available, and give them a greater ability to understand the problems facing our planet.
"The traditional model of purchasing and owning a satellite can be an unnecessary and costly burden to organizations who want to collect unique Earth data," says Antoine de Chassy, CEO and Co-founder of Loft Orbital. "By owning and operating the satellites ourselves, we handle all steps of the satellite campaign on the customer's behalf, including procuring and launching a satellite, and obtaining the proper licenses, insurance, and financing."
To lower the cost of deploying assets in space, Loft Orbital uses standard satellite platforms manufactured at high volumes by leading satellite manufacturers. Its core technologies are the standard interfaces and software that enable multiple heterogeneous sensors to integrate on such a satellite, as a rideshare.
To read the entire article, please access this direct link to the PE Hub Network's infosite.