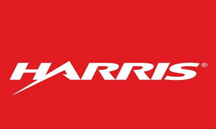 Harris Corp., RF Communications, is being awarded an estimated value $44,859,296 hybrid, cost-plus-fixed-fee, firm-fixed-price contract to provide program management, design, systems engineering, integration and test, installation, post-installation test, training and maintenance efforts to assist the government in delivering command, control, communications, computers, intelligence, surveillance, target acquisition and reconnaissance capability to Armed Forces of the Philippines (AFP).
The AFP will be supplied with a joint service command and control (C2) system of systems that will replace legacy service specific systems. The Global Command and Control System — Maritime will provide information integration and dissemination to each of the AFP joint and service specific headquarters, greatly expanding their ability to form and maintain a national common operational picture. A microwave communications backbone system along with a satellite communications capability will be procured and installed at and between the command centers, interconnecting them through long-haul communications.
Mobile C2 systems will be supplied to extend the C2 capability into areas not served by the current C2 centers. This contract involves foreign military sales to the AFP. Work will be performed in Rochester, New York; and various locations in the Philippines, and work is expected to be completed by December 2020.
The Space and Naval Warfare Systems Command, San Diego, California, is the contracting activity.