[SatNews] Leveraging their Microwave Power Module (MPM) product line, L-3 Electron Devices has introduced two new Upper Millimeter Wave products that are complete amplifier subsystems.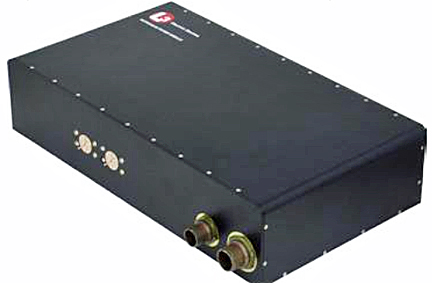 These fully integrated, airborne-capable amplifier subsystems feature an integral power supply and a control electronics module within an ultra-compact, ruggedized package. The package enables users to physically mount the hardware extremely close to radiating apertures, thus minimizing RF losses while maximizing size, weight and power (SWaP) advantages.

The compact modules are designed to cover a broad range of applications, including performance capability at up to 50,000 feet in altitude, and feature a maximum operating temperature range of -40 °C to +80 °C operating from conventional 28 VDC power. The basic form factor measures 14.5" L x 8.5" W x 3.3" H and weighs less than 20 pounds.