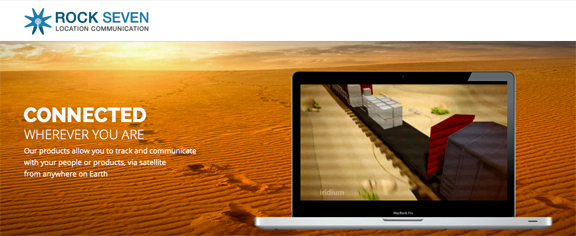 Russian firm MVS Telecom has now been appointed as the distributor for Rock Seven's Iridium® satellite tracking and communications offerings.
MVS Telecom will launch Rock Seven's RockSTAR and RockFLEET products through the firm's nationwide dealer network, providing access to new users on land, air and at sea. MVS Telecom is a well-established Russian satellite telecommunications integrator, specializing in Iridium, Inmarsat and VSAT services. MVS' regional dealer network covers more than 280 locations across the country and the firm works with diverse professional and civilian communities, such as explorers, geologists, off-roaders, bikers, CanAm owners, yacht clubs, private helicopter owners and aviation clubs.
RockSTAR and RockFLEET are designed to deliver precise GPS coordinates over the Iridium network, supporting the safety of thousands of Russian remote workers and maritime vessels. Rock Seven expects Russia to become a key market for its innovative products, especially considering the high levels of oil & gas exploration and production in remote areas on land, and merchant ships delivering cargoes via Russian waters.
The hand-held RockSTAR system provides highly accurate location reporting designed to ensure the safety and efficiency of remote workers regardless of the availability of terrestrial communication infrastructure. Also supported are short messages (e.g., SMS, social media updates and short emails) to be sent using a paired Bluetooth device (such as a smartphone) and the Messenger app, providing two-way communication anywhere in the world, even when out of mobile network range.
The fixed installation RockFLEET system for maritime applications offers messaging, including free Facebook and Twitter updates for vessel crews, and GPS location reporting. Its versatility is reflected in a wide user base, ranging from leisure craft to professional vessels. A RockFLEET M2M module is also available, which delivers data from and control of remote devices on vessels and buoys.
MVS Telecom offers SOS handling services and escalation of emergency signals to local Russian authorities and is currently the only commercial Iridium partner to provide safety services on land in Russia. MVS Telecom's partnership with Rock Seven will significantly increase safety and response levels for Iridium users.